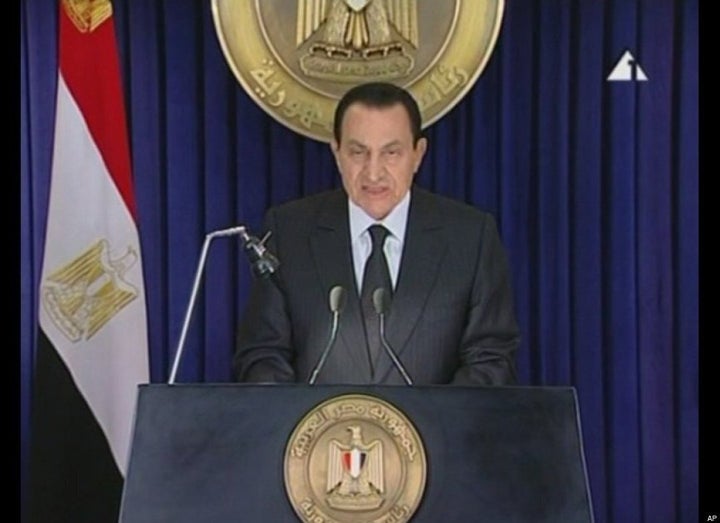 Egyptian President Hosni Mubarak acknowledged his citizens' discontent and attempted to defuse the crisis in Egypt Friday night by announcing that a new government is on the way. But the embattled president gave no indication that he himself planned to step down.
Specifically, Mubarak said that the current government has been asked to resign and he would appoint a new one on Saturday. He gave no indications he himself planned to step down, despite increasing calls for him to do so.
Mubarak's exact words: "I have requested the government to step down today. And I will designate a new government as of tomorrow to shoulder new duties."
Al Jazeera correspondent Sherine Tadros tweeted in response, "Mubarak says he'll fire govt but people are asking for regime change not a change in the regime!"
Keep up with the latest Egypt news below.
Popular in the Community