New England's only native rabbit species may soon be hopping in the wild in abundant numbers once again.
The New England cottontail population has declined by more than 75 percent since 1960, mostly from habitat loss caused by development, according to the U.S. Fish and Wildlife Service. There are now only five small populations across a range from Maine to New York. (Yes, technically New York is not part of New England, but apparently no one told the New England cottontail that.)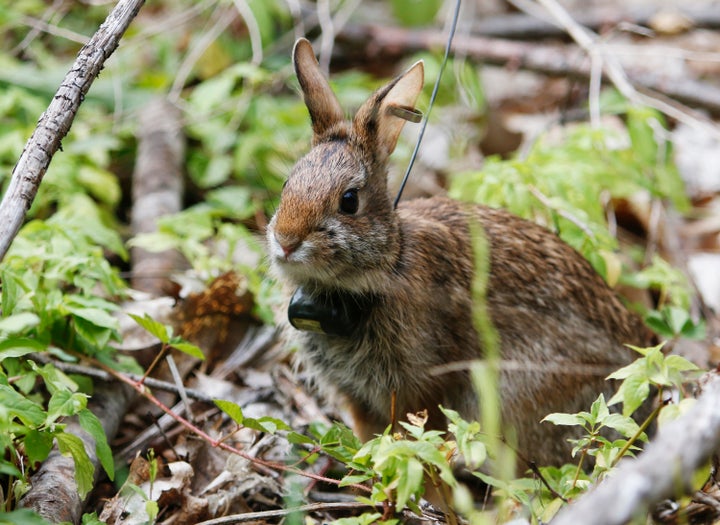 But conservation efforts for the bunnies are proving to be promising, the Associated Press reports. Captive breeding and reintroduction efforts has helped the population on Rhode Island's Patience Island double to more than 150 rabbits. And two dozen rabbits released at a managed wildlife area in New Hampshire are thriving and expanding in numbers.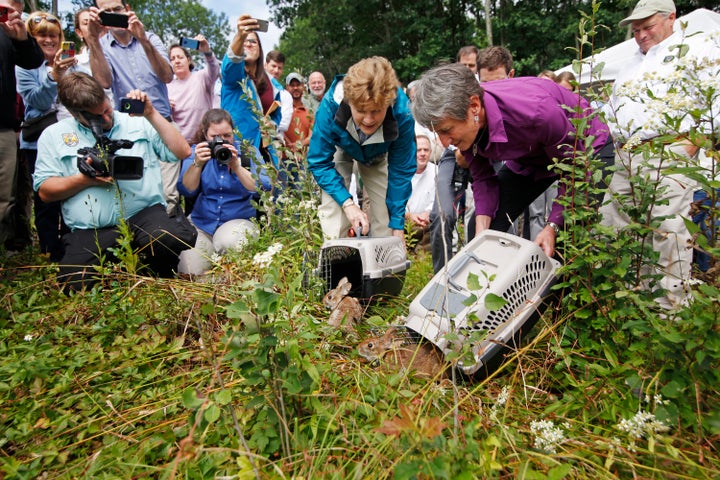 Of course, since the habitat loss was the problem in the first place, it's crucial to ensure the growing population actually has a place to live. New England cottontails live in the shrubbery of "young forests" — usually forests less than 25 years old. That means their habitat is threatened not only by development, but also simply by those forests aging, which thins out the shrub layer they need.
The AP notes that the conservation plan has left some people confused, since it seems like wild rabbits are all over the northeast. But that's because it's easy to confuse the New England cottontail with the much more prevalent eastern cottontail. The eastern cottontail is native to North America but was only introduced to the New England area in the 20th century.
The two brown rabbits look pretty similar, though New England cottontails are smaller and with shorter ears. Also, many eastern cottontails have a white spot on their foreheads, while New England cottontails have a thin black line on the edge of their ears.
A big reason eastern cottontails have been able to thrive while New England cottontail populations have declined is because eastern cottontails can live in a much wider range of habitats. Because they are better at detecting predators, they can make their homes in open fields and at the edges of forests, and aren't restricted to the dense thickets where New England cottontails live.
Related
Before You Go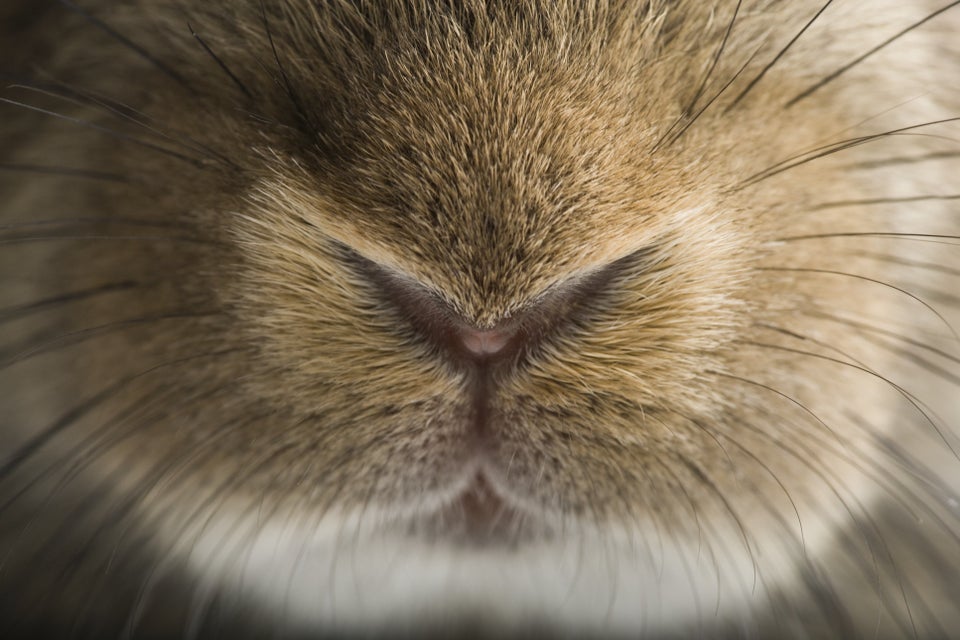 Rabbits (And Hares) Rule