 Monday morning's ski reports from Vermont, New Hampshire, Connecticut, New York and Massachusetts all described the sort of "packed powder" conditions that skiers look for in the Northeast, which is rarely blessed by the powder prevalent out West. Loon, Stowe, Okemo, Snow, Killington and Sunday River are all reporting packed powder -- Killington, being massive, has a broader range of conditions -– and open lifts.
The ice is buried for a few days at least and those smart enough to think ahead are enjoying glades waist deep in the white stuff. That said, New England is still New England and that means some hard chunks taking a bite out of boards and skis. Thanks to the wind, trails with less tree cover are also likely to be a little bit slicker than someone looking at a weather report might predict.
But imperfection –- not to mention charming colonial towns -– is part of the joy of skiing New England. Enthusiasts would do well to hit the slopes before the late February thaw leads into mud season.
The obvious question is: How exactly can I get up into the mountains? There are two different, but equally reasonable answers.
The first answer involves a little White Christmas train action. Skiers can take advantage of the Snow Trains making a resurgence across the region. Hop on New York's Ethan Allen Express toward Okemo or grab a locomotive from Saratoga Springs to Gore Mountain – lines are open though delays should probably be expected. The rides is as beautiful as any mountain is likely to be.
The second answer is a bit simpler; stay close to home. Mohawk Mountain in Connecticut and Wachusett in Massachusetts (also accessible by train) are both reporting excellent conditions. The fact that neither is particularly tall also protects the bounty of white from windsheer. That said, the fact that neither is particularly tall also protects skiers from going very fast or worrying about a plethora of trail options.
The important thing is to hit the slopes fast. Winter Storm Nemo's tremendous gift is already melting.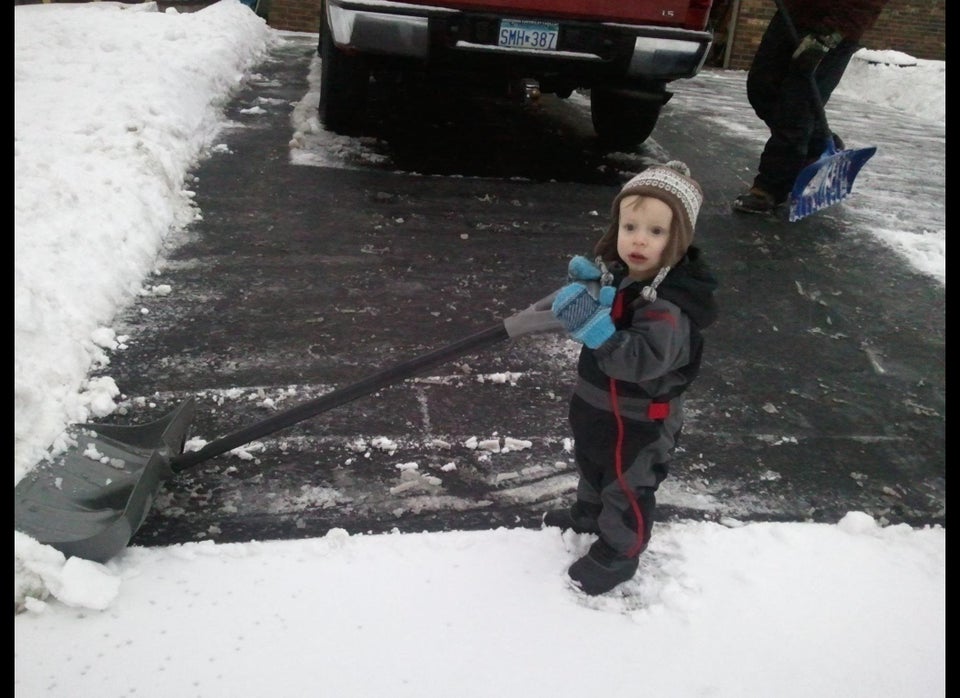 Blizzard 'Nemo' Photos