During a press conference Wednesday, Facebook rolled out three new changes intended to give users more control over the information they share on the social networking website.
Facebook launched a new Dashboard that helps users manage their Facebook applications and the information available to their apps. A redesigned Groups tool helps users manage clusters of friends and the information those friends can access. With the new "Download Your Information" feature, users now have the option of downloading all their Facebook information. For a comprehensive look at these features, click here.
What do users think of these changes? Take a look at the slideshow (below) to see how users are reacting so far.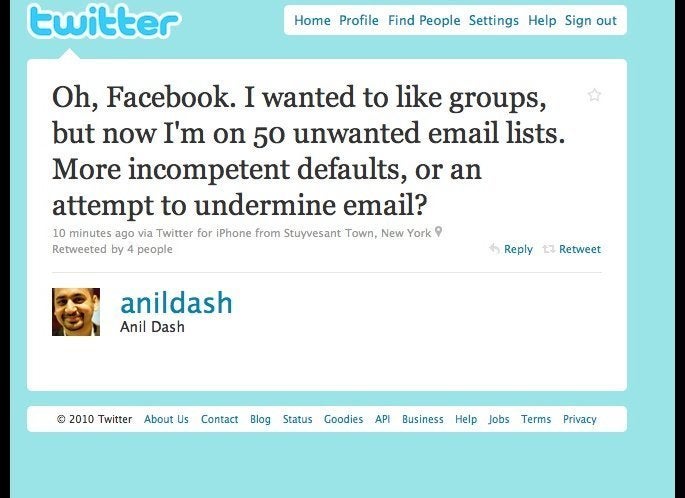 Twitter Users REACT To Facebook's Announcement
Related
Popular in the Community