From the true story of a woman's 15 months in captivity to Oprah's Super Soulful Book of the Month, these reads will amaze you.
Paul Harding's novel Tinkers won the Pulitzer Prize; its stunning successor, Enon (Random House), only raises the bar. In this strangely beguiling story, the sudden death of Charlie Crosby's teenage daughter, Kate, sends him spiraling into a darkness whose roots reach back to the haunted history of his childhood, family, marriage -- even the wronged Salem "witches." Charlie's relationship with his wife, Susan, quickly disintegrates with Kate no longer at its center, leaving him free to indulge in nights of drugged and drunken imaginings in boneyard rambles that always lead back to the cemetery where Kate is buried. His neighbors remain at a distance from the unraveling Charlie, watching from behind drawn curtains as he wanders the woods and meadows of Enon, the small New England town where the book is set. His few rare interactions with the living only underscore how unhinged he is: Caught red-handed burgling a neighbor's home, Charlie ends up consoling the elderly man whose painkillers he has come to steal. He awkwardly confides in a stranger, a convenience store cashier named Manny, and on his way home spills the four supersized cups of coffee he's just purchased, a small but weighty loss in a life where there seems to be very little left to lose. But finally there is a glimmer of hope. Charlie cleans up and sells the house he's neglected, which has become a mirror of the chaos inside him, and accepts that there can be moments of near happiness even after tragedy: "Sometimes I sit in tears. Sometimes I sit in a wordless, inexplicable kind of brokenhearted joy.... Sometimes I dream about Kate."
— Linda McCullough Moore
In this exotic, suspenseful debut novel, a widow confronting old age allows a stranger to enter her home, sparking troubling memories of her Fijian childhood and questions about whom to trust.
— Abbe Wright
When we first met Axie Muldoon, the heroine of Kate Manning's daring page-turner My Notorious Life (Scribner), she is 12, one among hordes of hungry kids scrabbling for crumbs on Manhattan's Lower East Side in 1860. Her father is dead, her one-armed mother is incapable of supporting her children, and Axie's been forcibly separated from her younger siblings, Dutch and Joe, thanks to the good intentions of the Children's Aid Society. Then she watches helplessly as her mother and newborn sister die soon after childbirth, which makes Axie's eventual ascension–becoming the most famous midwife in New York City before turning 30–especially meaningful. Renaming herself Madame DeBeausacq, Axie journeys from dire poverty to a mansion on Fifth Avenue and scandalizes the city by providing her often desperate patients with "female pills" and abortions. When the hell-bent founder of the Society for the Suppression of Vice tries to take her down, she comes roaring back. This extraordinary tale–narrated in a rough-and-tumble Irish brogue­–was inspired by an actual 19th-century abortionist, Ann Trow Lohman, who was dubbed the Wickedest Woman in New York for her fierce advocacy of women's health. Manning's meticulously researched novel is both historical and astonishingly current, reminding us that there's nothing new about the "one step forward, two steps back" nature of today's debate about reproductive rights.
— Elisabeth Egan
Around the dinner table, the four Ephron daughters were often told by their screenwriter parents, "That's a great line, write it down." And that's what the second oldest, Delia, has done in this sparkling collection of pieces, among them a remembrance of sister Nora.
— Abbe Wright
In 2008, on her fourth day in Somalia, aspiring journalist Amanda Lindhout and her ex-lover Nigel are kidnapped by a band of fundamentalist mercenaries who will hold them hostage in a series of prisonlike outposts for 15 months. Ransom is set at $3 million. From the start of A House in the Sky (Scribner), a searingly unsentimental account of that period written by Lindhout (with help from journalist Sara Corbett), we feel we know this young woman, whose passion for adventure travel draws her to increasingly dangerous destinations and culminates in a hastily conceived trip to one of the riskiest places of all–Mogadishu, where warlords rule and lawlessness prevails. Which is to say, while some people fall into harm's way, Lindhout threw herself there. While in captivity, Lindhout hungrily reads the Koran­ -- "anything to feed my gnawing mind" -- and fakes conversion to Islam in an effort to manipulate her captors. She and Nigel are eventually separated, and then the nightmare deepens. Lindhout is repeatedly raped by one of the young men guarding her; the first time carves "a gulch between me and the person I'd been." Still, she finds things to be grateful for—a scrap of paper to write on, the bravery of a woman who risks her life to help her. As visits from "the boys" continue, she floats above her body, conjuring a "house in the sky," forbidding the abuse to define or defeat her. Hardship and dogged hope coexist and keep Lindhout sane, even as her teeth crumble and she nearly starves. Ultimately, it is compassion -- for her naive younger self, for her kidnappers -- that becomes the key to her survival, and it remains with her well after family members scrape together enough money to negotiate her and Nigel's release. The determination that kept Lindhout alive fuels her now as she runs the Global Enrichment Foundation, which empowers Somali women through education, among other initiatives; still, at any moment even a smell can hauntingly trigger a phantom gut-punch, an "instant panic." For Lindhout, the world is now a place filled with specters that may open "a floodgate of fears without warning."
— Holly Morris
Dissident Gardens by Jonathan Lethem

In this novel by the National Book Critics Circle Award winner, a pair of ferociously activist women -- Communist mother and hippie daughter -- fight for what they believe in, wreaking collateral damage along the way.
— Abbe Wright

Someone by Alice McDermott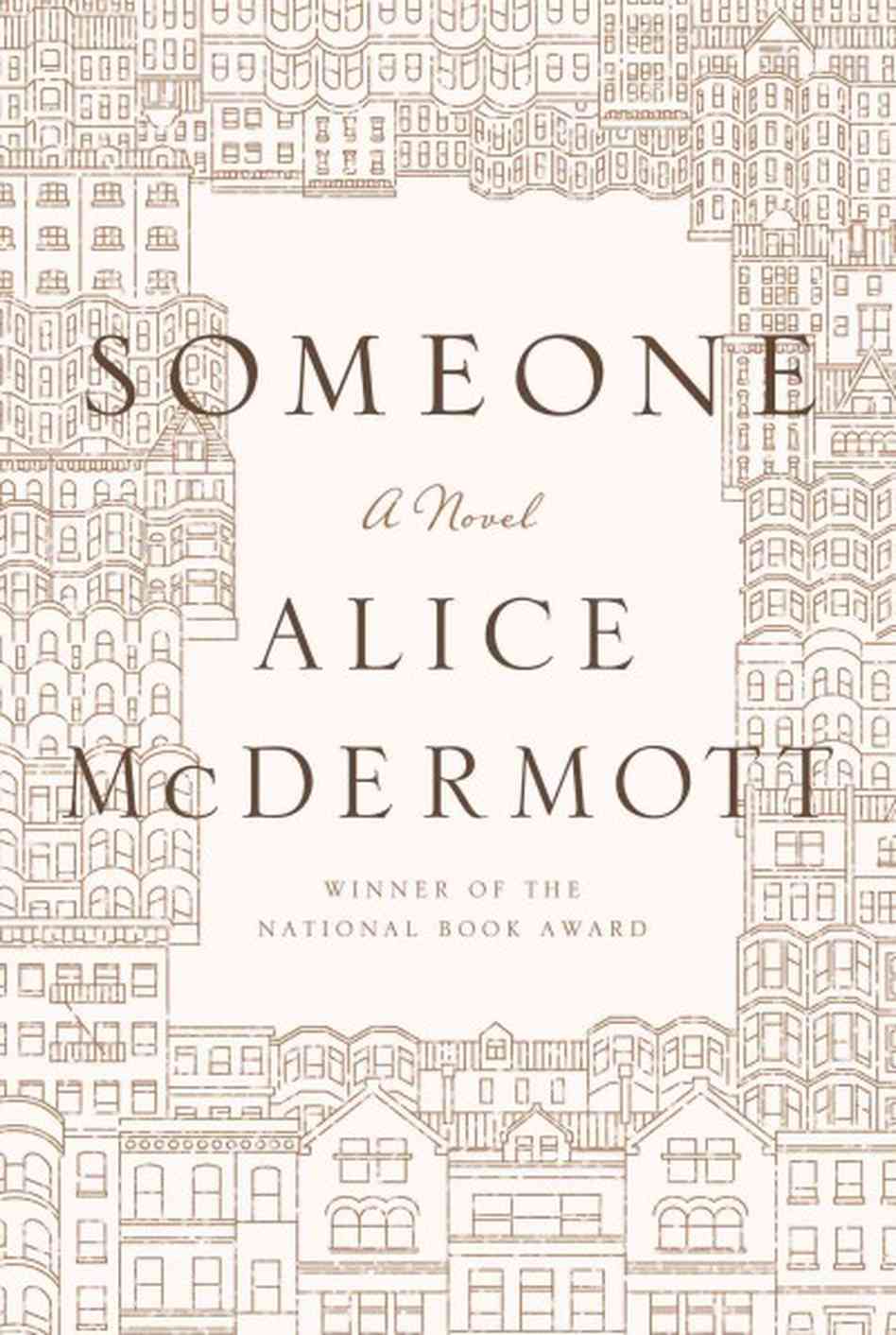 In her quietly magnificent new work of fiction, her first in seven years, National Book Award winner Alice McDermott trains her masterly microscope on a single, unremarkable woman and the Brooklyn neighborhood she inhabits for nearly three decades. Someone (Farrar, Straus and Giroux) opens with Marie, a homely 7-year-old wearing Coke-bottle glasses, sitting on the steps of her family's brownstone awaiting her father's return from work. From that perch, she observes the comings and goings of her fellow Irish Catholic immigrants -- groups of nuns in wimples walking by, girls gossiping in the bright sunshine, boys playing stickball in the street, their games refereed by a blind umpire. As the narrative effortlessly weaves through time, Marie's maturation is charted in richly portrayed milestones: her failed attempts at baking soda bread with her mother, her role as the "consoling angel" at Fagin's funeral parlor. Her studious brother, Gabe, is called to be a priest, then suddenly abandons his vocation and his faith. Throughout the novel, the rhythmic undercurrents of life pulse along -- babies are born, neighbors die, their departures marked by wakes at Fagin's, women leave their parents' homes to marry and the country goes to war again. McDermott has the soul of an archaeologist -- excavating shards of the daily routine, closely examining the cracks and crevices of the human heart. A lifetime, as seen through her eyes, is marked by moments both profound (the deaths of Marie's parents and births of her four children) and seemingly inconsequential (a comforting voice in a dark hospital room, the teakettle's whistle, the flame of a single candle). Through it all, "the ordinary, rushing world [went] on, closing up over happiness as readily as it moved to heal sorrow."
— Abbe Wright
She's sold more than 100 million records and won 10 Grammys. Now the beloved singer shares stories of her childhood in Arizona, her rise to fame and incidents from her personal life that helped shape her songs.
— Abbe Wright
"You're the other side of me, Subhash. It's without you that I'm nothing. Don't go," pleads Udayan to his older brother, who's leaving Calcutta to attend an American university. The intimate connection between the siblings informs and impacts every other relationship in The Lowland (Knopf), Pulitzer Prize winner Jhumpa Lahiri's thrillingly nuanced new work. Using the turbulent lives of the two brothers as her lens, Lahiri poses hard questions about the political and emotional ramifications of colonialism. While a radicalized Udayan joins a violent insurgency movement to fight for workers' rights, a quieter rebellion simmers in generous, self-effacing Subhash, who, despite having left behind his family and the traditions of India, remains the dutiful brother, husband and father, always doing what is necessary, what he thinks is right. Subhash's wife, Gauri, is equally intriguing--a deeply flawed woman reeling from the loss of her first love. Gauri elicits our contempt, our empathy and everything in between, and is a haunting reminder that no action is without repercussion. Thronged with twists and turns, including a tragedy that forever upends the family, this book is Lahiri's most ambitious work to date, brimming with pain and love and all of life's profound beauty.
— Diane Mehta
The feckless narrator of Baker's 2009 novel, The Anthologist, is back, now coping with turning 55 and trying to get over the girlfriend who dumped him by immersing himself in a whole new obsession: songwriting.
— Abbe Wright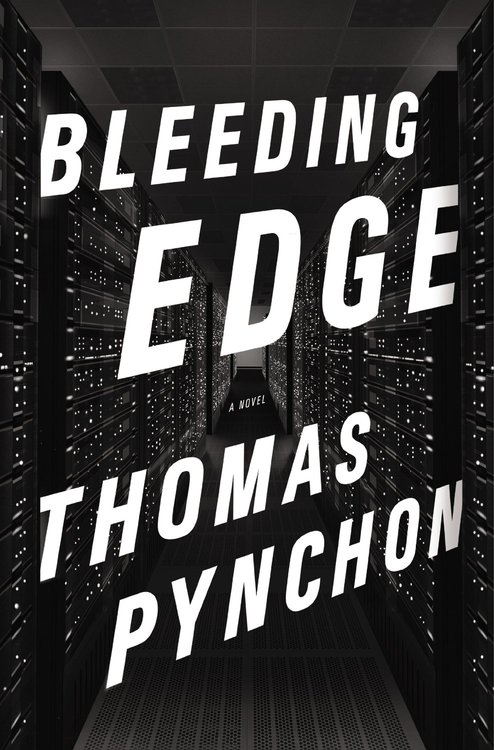 Readers tend to fall into two camps: those who revere Thomas Pynchon for intricate novels like Gravity's Rainbow, The Crying of Lot 49 and V., and those who steer clear, intimidated by the author's rep for impenetrable prose. Both camps will have a ball with Bleeding Edge (Penguin), the ingeniously whimsical, accessible story of a New York City fraud investigator who becomes entangled with some very sketchy characters as she tries to get to the bottom of a case involving a tech billionaire.
— Leigh Haber
The author of 20-plus novels charts her journey back to joy after being diagnosed with breast cancer—and provides gentle advice on how others in a similar situation can, too.
— Abbe Wright
REAL LIFE. REAL NEWS. REAL VOICES.
Help us tell more of the stories that matter from voices that too often remain unheard.
BEFORE YOU GO
PHOTO GALLERY
40 Books To Read Before Turning 40