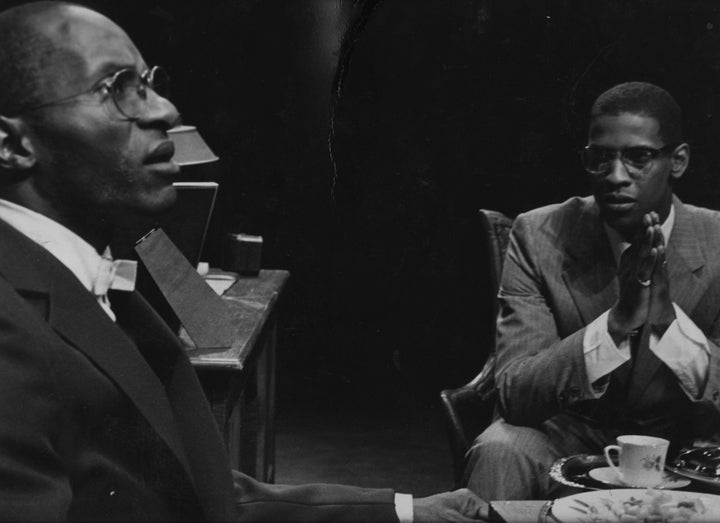 Long before Denzel Washington was Denzel -- the two-time Oscar winner who is one of Hollywood's biggest stars -- he was a struggling actor taking the stage in summer stock and off-Broadway productions.
When he was cast as Malcolm X in "When Chickens Come Home to Roost" at the New Federal Theatre in 1981, little did he know that the role would propel his career into the stratosphere. Washington's electric performance captivated audiences and caught the attention of television producers assembling the cast for a new TV hospital drama, "St. Elsewhere," which went on to win multiple Emmys and push-start his jump to Hollywood. Sitting in the audience for one of those shows at the theater's home on Grand Street on New York's Lower East Side was a young NYU film student named Spike Lee, who was blown away by Washington's performance and chose him to play Malcolm X in his hit film nearly a dozen years later, a role which thrust the actor into the A-list of Hollywood stars.
Washington is just one of many stars who have graced the stage of the legendary theater, which celebrates its 40th anniversary this year. As founder Woodie King Jr. says, it is almost impossible to turn on a TV or watch a movie and not see a former student from the New Federal Theatre, which has remained true to its original mission -- to integrate minorities and women into the mainstream of American theater. Morgan Freeman, Samuel L. Jackson, Debbie Allen, Phylicia Rashad, Laurence Fishburne, Robert Downey Jr, Lynn Whitfield and Ruby Dee are just some of the stars who have appeared in productions at the theater over the past four decades.
Washington is among many stars who will honor the New Federal Theatre on Sunday evening, buying a table at its 40th-anniversary gala at the historic Edison Ballroom. Among those who will attend are Spike Lee, Whoopi Goldberg, Robert Townsend, Danny Glover, Lamman Rucker and Starletta DuPois.
King remembers the early days, when he started the theater. "There was a real lack of opportunities for black actors, directors, designers," he says. The 73-year-old director grew up in Detroit and worked for several years at Ford before getting into theater and eventually moving to New York, where he founded the NFT in 1970. Since then, the theater has presented more than 280 productions, including "For Colored Girls Who Have Considered Suicide/When the Rainbow is Enuf," "What the Winesellers Buy", "Reggae" and "The Taking of Miss Janie."
"It's always a struggle, always about whether we can get the funding" says King, who has acted in small roles over the years, in films that include "Serpico" and the upcoming "Men In Black III". "No one ever told me it would be easy. But it's very joyful to look back at all the people who came through the theater and have gone on to fabulous careers."
Here is Alfre Woodard starring in "For Colored Girls..."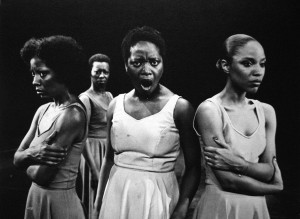 And here is Morgan Freeman starring in "The Connection"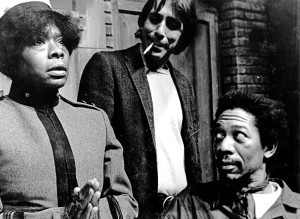 (photos courtesy of the New Federal Theatre and Woodie King Jr.)
REAL LIFE. REAL NEWS. REAL VOICES.
Help us tell more of the stories that matter from voices that too often remain unheard.