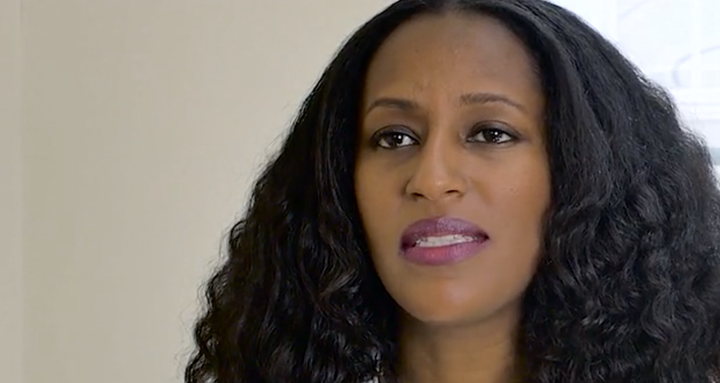 Ledet Muleta is well-acquainted with the damaging stigmas around mental illness in Africa.
Muleta, a 37-year-old Ethiopian-born nurse who now lives in Washington, D.C., has travelled across the African diaspora to tackle the disparities in mental health care and worked to combat the stigmas that surround it. Her work eventually inspired her to launch the non-profit organization Medixaa Health Services, which aims to fight against the stigmatization of mental illness across the continent.
Through her organization, Muleta created "Chula," a film project that chronicles one young Ethiopian woman's battle with bipolar disorder and her experience living in Africa among a family that seemingly fails to understand the serious impact of her mental illness. Muleta believes the young woman's story in the film reflects the life of millions of others on the continent who don't receive adequate attention or aid in regards to the mental heath issues they face. Because of this, she has launched a Kickstarter campaign that aims to raise money to fund the full making of the film which is almost done and ready to be marketed. When complete, Muleta said "Chula" will help to generate more awareness around what African families can, and should, do to better address the needs of mental health patients. So far, the film has raised more than $20,000.
In a interview with The Huffington Post, Muleta opened up about "Chula" and how she hopes the film will be used as a tool to educate those across the African diaspora, and beyond, about the affects of mental illness.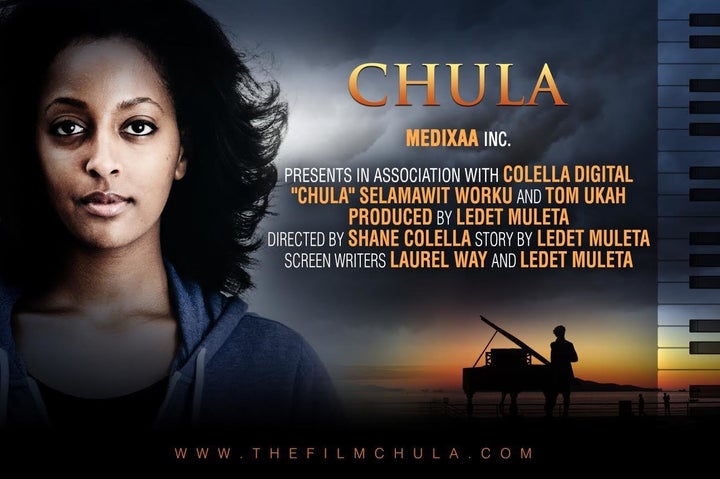 HuffPost: What inspired you to create "Chula" and what is the main message behind the film?
Muleta: "CHULA" arose from my experience working as a psychiatric nurse in the Washington metropolitan area in addition to my travels across the continent. I witnessed wide disparities in the utilization of mental health services particularly among the African diaspora and other minority/immigrant communities. When I visited countries in Africa ― Liberia, Ethiopia, Kenya, Mozambique, Uganda and Egypt ― the use of services or rather shall I say the recognition of mental illness was minimal. That, in combination with the rising substance abuse on the continent ― Africa is becoming an emerging and major market for narcotics typically found in the West (i.e. cocaine )― and the stigmatization of mental illness persuaded me to write the script for "CHULA."
With the film, "CHULA," I want to reduce the stigma of mental illness so people realize it is treatable just like any other chronic illness. The film presents mental illness as non-discriminatory since it affects people from all backgrounds. The film reverses that notion through the main character Chula, a rising and talented pianist, who comes from a wealthy family of Ethiopian origin in suburban Washington, D.C.
Why did you decide to explore this narrative around mental health through film?
I chose film as I felt it would allow "CHULA" to have a wide impact, particularly across the global African community both on the continent and abroad. I wanted to ensure that the message could reach as many people as possible in a relatively quick way, which film allows you to do.
How has your African heritage and experiences on traveling across the continent as a nurse taught you about the way people in Africa treat and perceive mental illness?
My African heritage has always taught me to show sympathy to those who are elderly, sick, and those who need assistance. Unfortunately, my culture has also taught me to discriminate against those affected by mental illness ― luckily that is a notion I have unlearned. The illness is treated quite differently from other medical conditions. More often it is associated with spiritual or religious issues. Sometimes those affected are blamed for bringing these issues onto themselves. Another misconception is that all mental illnesses have the same set of symptoms which is untrue. Additionally, those living with mental illness are perceived to have lost their ability to be integrated within their communities and contribute to society. That is why the film "CHULA" will be used to dispel some of the myths of mental illness.
What are some of the stigmas African families have around mental health, and why do you think they are so harmful?
One of the major stigmas surrounding mental illness is simply that it doesn't exist. Mental illness is often depicted as a punishment for an individual's personal faults. Another stigma found across Africa is the belief that mental illness arises due to supernatural forces such as possession by spirits (i.e. zar). Other times, the lack of spirituality ― this is more common among religious Christian and Muslim communities ― is used to explain the onset of mental illness among individuals. So as you can see, stigma held by Africans vary across social, cultural and religious factors; yet education or the lack thereof is also a major underlying factor in many cases.
"One of the major stigmas surrounding mental illness [in Africa] is simply that it doesn't exist."
The stigmatization of mental illness is harmful particularly in that it renders mental illness and those living with mental illness invisible. And, as I mentioned before, the view that mental illness is a Western invention is damaging, as well. Perceptions of mental illness are improving on the political front as more African nations continue to recognize the impact of mental illness and create more robust mental health policies.
However, the work of reducing the stigma of mental illness must start with the individual. Once this is achieved, we would be [able] to see a shift in the overall perceptions around mental illness which could then lead to improved access, use, and acceptability of mental health services.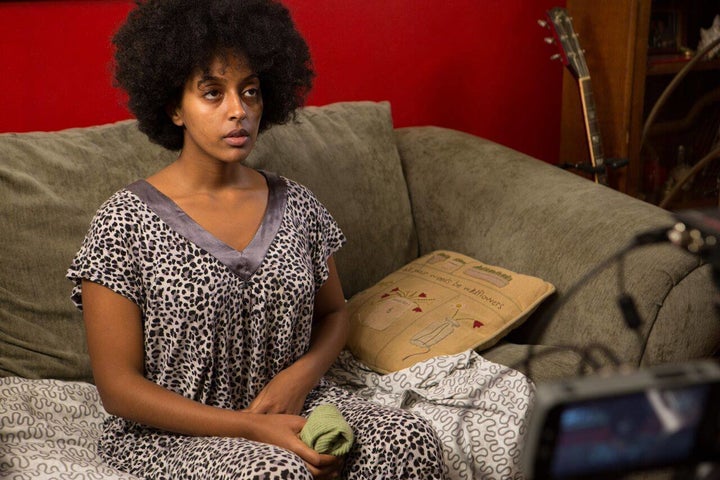 How do you think the stigmas around mental health among African families differ from the black community at large?
The biggest difference between the stigma in the African community and the stigma in the black community, comes down to a difference in culture. In the African diaspora, there is cultural illiteracy when it comes to issues of mental health. It's shocking when people come from the continent, where mental illness is not acknowledged, and enter a society where mental illness (although stigmatized) is discussed. As I mentioned earlier, language also plays a large role in stigma because diasporic Africans may not possess the language to discuss their experiences with mental illness. Mental illness is hard enough to discuss in English but it's even more difficult to translate these concepts into one's native tongue, especially when one comes from a culture where mental illness is not discussed at all. Issues and stories out of Africa are, sadly, not as visible in mainstream media.
How do you hope your film, and experience in nursing, helps to make sure that all black lives matter?
The Black Lives Matter movement originated as a response to police brutality in the United States and the deaths of black men and women at the hands of police. However, we can say that the movement has also been used as a call to action for those of us who are still alive. Black Lives Matter intersects with our project because of the disparities in access to healthcare for black people both here in the U.S. and in Africa. By addressing these disparities, I am hoping the film "CHULA" will be proactive in showcasing that black lives do matter by allowing individuals to take preventative steps in safeguarding their mental health and overall well-being.
Support HuffPost
Every Voice Matters
Before You Go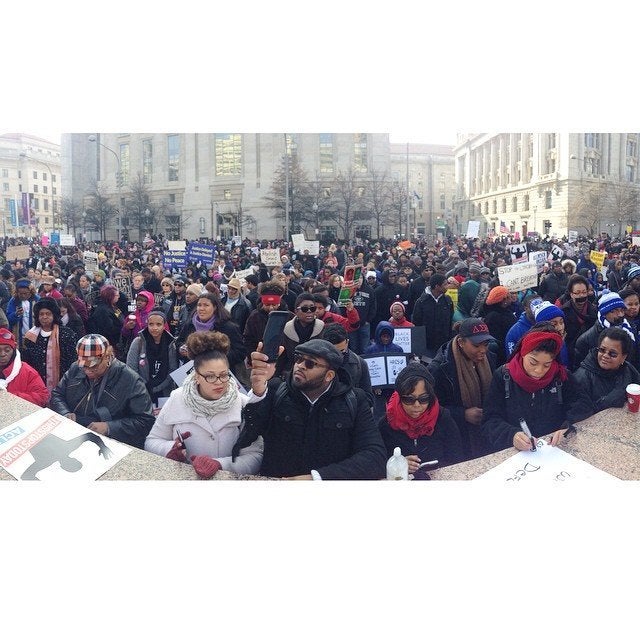 Powerful Black Lives Matter March In Washington
Popular in the Community