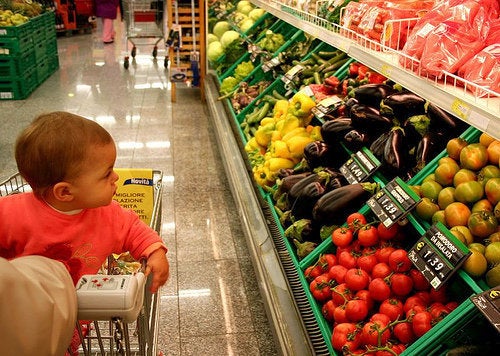 Watch the trailer for "What's Organic About Organic" to get a preview!
Surely you've heard the arguments: "organic isn't any healthier," "organic food is too expensive," "organic doesn't mean anything," or maybe you've seen Penn and Teller's take-down of the "Organic tastes better argument." During the last 12 months, a slew of anti-organic messages have been promulgated in the media. Good thing filmmaker Shelley Rogers has spent the past five years of her life putting together a movie that not only refutes most of these bogus talking points, but gives us an up-close look at what organic agriculture really is (as well as addressing some of the criticisms brought against it).
Rogers' conclusion, after years of work and research, is that organic isn't just a question of personal health, and that standards really do make a difference. But rather than telling us this, she lets the experts -- farmers, scientists, activists, doctors, and ecopreneurs -- explain from their knowledgeable and frontline perspectives.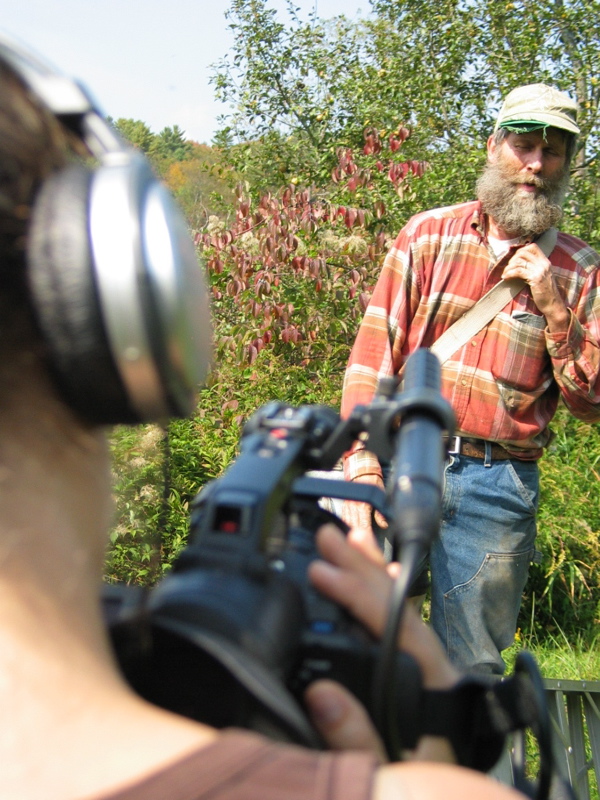 This film arrives at a critical time as it doesn't just explain how organic food IS actually a healthier choice for the individual, but delves into how "organic farming can be used as a soil and air protection system, a healthy solution to toxic pollution and an innovative means to combat global warming."
There are a number of upcoming screenings happening in New York City, with panels hosted by luminaries from the locavore and foodie movements, including nutrition expert Marion Nestle, NYC restaurateurs Jimmy Carbone (Jimmy's 44), Carlos Suarez (Bobo) and others. If you're not in the NY Metro area, check out the website for screenings or to host one in your community.
"What's Organic About Organic" Schedule of Panelists
Monday, June 21 – 7pm screening
Topic: The challenges of bringing organic food to the NYC population, the trend of urban farming and the replicability/scalability of the organic farming model
Jacquie Berger, Executive Director, Just Food
Hilary Baum, Co-Founder of Food Systems NYC and Founder, Baum Forum
Tuesday, June 22 – 7pm screening
Topic: Organic farming as a solution for climate change
Paul Mankiewicz, Executive Director, Gaia Institute
Karen Washington, President, NYC Community Gardens Coalition
Maria-Paolo Sutto, Director, Urban Design Lab of Columbia's Earth Institute
Wednesday, June 23 – 7pm screening
Topic: The ability of farmers' markets to create a direct relationship between people and their food and farmers
Michael Horowitz, Director, Greenmarket Program, GrowNYC
David Hughes, Operations Manager, Greenmarket Program, GrowNYC
Bob Lewis, US Department of Agriculture and Markets
Thursday, June 24 – 7pm screening
Topic: Restaurants and organic farming
Elizabeth Meltz, Director of Sustainability, Batali & Bastianich Hospitality Group
Patrick Martins, Co-Founder, Heritage Foods
Jimmy Carbone, Owner, Jimmy's 43
Carlos Suarez, Owner and Head Chef, Bobo Restaurant
Ian Marvey, Co-Founder & Executive Director, Added Value
Friday, June 25 – 7pm screening
Topic: Reconnecting urban and rural food systems
Scott Chaskey, President, NOFA-NY
Peter Hoffman, Chef, Back Forty and Savoy, Member of Chef's Collaborative
Adriana Velez, Brooklyn Food Coalition
Saturday, June 26 – 2pm matinée
Topic: Fun with composting (bring the kids!)
Christine Datz-Romero, Founder & Director, LES Ecology Center
Saturday, June 26 – 7pm screening
Topic: The benefits of a field-to-fork relationship
Joan Gussow, Professor Emerita of Nutrition Education, Columbia University
John Gorzynski, Farmer/Owner, Ornery Farm and "character" in WOAO?
Claudia Keel, Director, Dr. Weston Price Foundation
Sunday, June 27 – 2pm matinee
Topic: The benefits of organic food for child health and development
Annie Novak, farmer and founder of Growing Chefs
Yonnette Fleming, Urban Gardener
Sunday, June 27 – 7pm screening
Topic: Organic nutrition and food retail
Marion Nestle, Professor of Nutrition, New York University
Anne Saxelby, Owner, Saxelby Cheesemongers
Urvashi Rangan, Environmental Health Scientist, Consumer's Union and "character" in WOAO?
Dennis Derryk, Founder, Corbin Hill Farm
Marty Mesh, Executive Director, Florida Organic Growers and Co-producer, WOAO?
Related
Popular in the Community