Since prolific tweeter Donald Trump has become president, he's done quite a few things he himself publicly criticized in the past. But thanks to President Flip Flops, you can now put those stinky contradictions right where they belong.
The funny footwear features Trump's old tweets side-by-side with some of his recent tweets that say the exact opposite.
The site currently has three options:
Syria.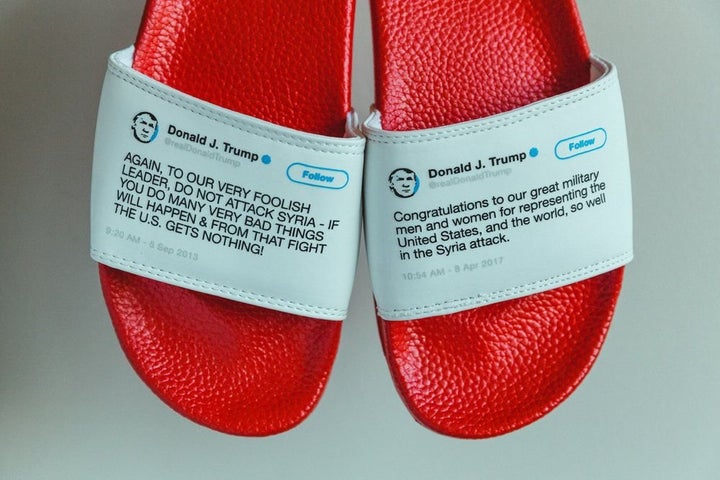 Electoral College.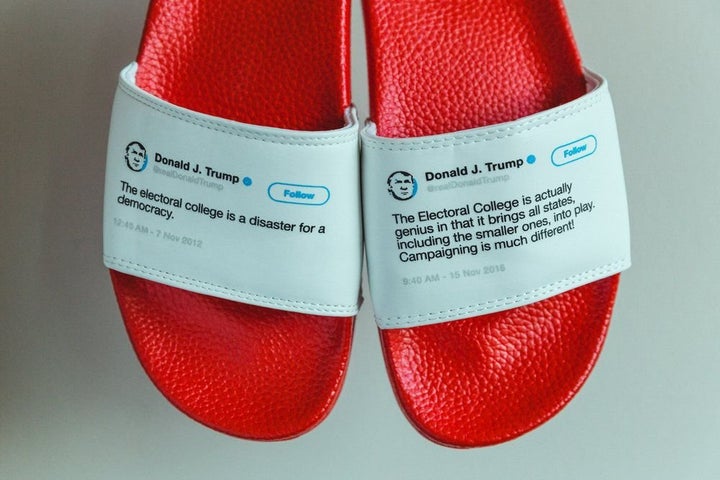 Sources.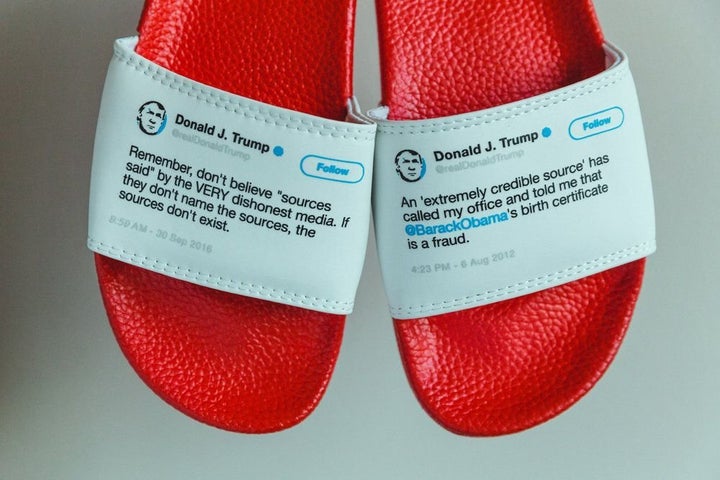 The President Flip Flops site, which boasts the tagline "Going back on your word, one step at a time," sells the shoes for $27.99 a pop, but it claims that 10 percent of proceeds go to the ACLU.
You could also suggest future designs (aka point out other contradictory tweets by Trump) by visiting their Twitter account and using the hashtag #PresidentFlipFlops.

If Donald Trump Tweeted Throughout History
Popular in the Community