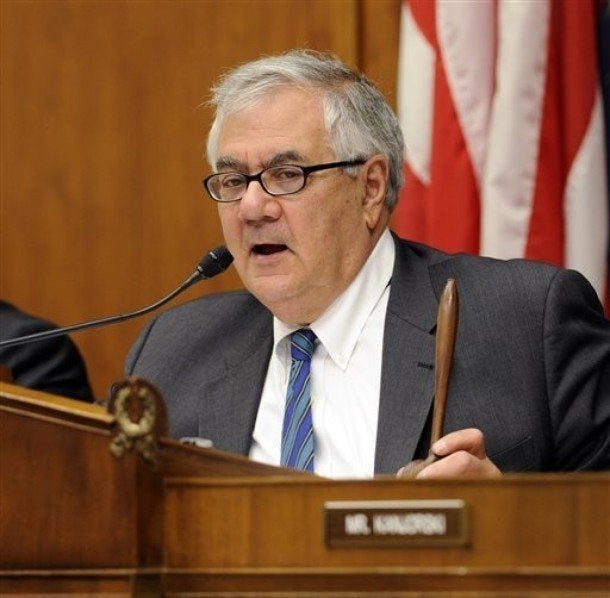 Several key House Democrats are circulating a letter urging support for new regulations that would crack down on what critics say are rampant foreclosure abuses in the nation's banking system.
The letter, authored by Rep. Brad Miller (D-N.C.) encourages federal banking regulators to rein in practices at bank divisions called "mortgage servicers." Servicers are responsible for collecting and processing payments, charging late fees, negotiating with troubled borrowers and implementing the foreclosure process. Servicers have been criticized for committing widespread fraud in recent months, charging improper fees and incorrectly evicting borrowers.
The three House Democrats have already signed the letter, including House Financial Services Committee Chairman Barney Frank (D-Mass.), House Judiciary Committee Chairman John Conyers (D-Mich.), Rep. Maxine Waters (D-Calif.), Rep. Keith Ellison (D-Minn.) and Rep. Laura Richardson (D-Calif.).
The letter from lawmakers comes one day after more than fifty economists, consumer advocates and banking experts urged regulators to take action on mortgage servicers. Federal Regulators are currently divided over whether or not to use new powers to regulate mortgage securities granted by this year's Wall Street reform bill to crack down on servicing abuses. The FDIC wants to take the opportunity to rein in servicers, but the Federal Reserve and the Office of the Comptroller of the Currency are resisting the new rules, although spokespeople for both agency say they support stronger standards for mortgage servicing.
Miller's letter explicitly references Tuesday's letter from experts and activists, and urges any new rules require servicers to undergo foreclosure prevention efforts where they are economically feasible.
"The . . . letter makes sensible recommendations regarding the treatment of payments by homeowners, 'perverse incentives' in servicer compensation, mortgage documentation, and foreclosure forbearance during mortgage modification efforts," Miller's letter reads. "We especially urge that any exception require that servicers modify mortgages pursuant to established criteria to avoid foreclosure where possible."
About half of all mortgages serviced in the United States are handled by just four companies: Bank of America, JPMorgan Chase, Wells Fargo and Citigroup.
Some of the anti-foreclosure activists who sent the letter to regulators on Tuesday have also started a new website, www.stopservicerscams.com where individuals can sign a petition supporting new foreclosure regulations.