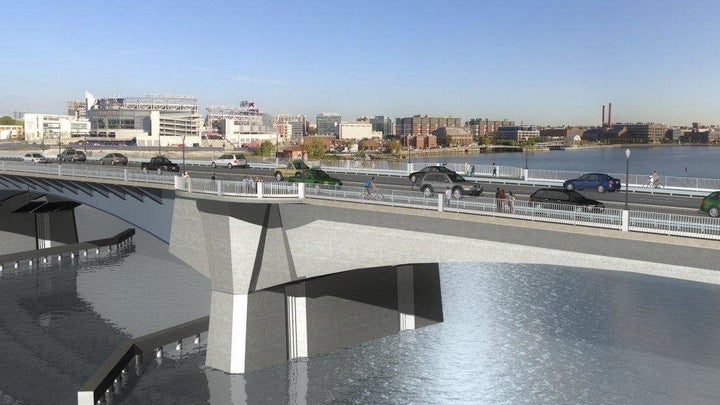 WASHINGTON -- District of Columbia Mayor Vincent Gray has released design plans for a new South Capitol Street bridgespan over the Anacostia River. The current Frederick Douglass Bridge is deteriorating and the span's condition may necessitate a future ban on heavy trucks if a new structure is not built, according to the mayor's office.
"The time has now come to replace this 63-year-old bridge," Gray said in a statement released Monday. "While the new bridge and necessary improvements to adjacent areas on land will be expensive, in the long run it's cheaper and safer than continuing to make ever-more-costly and ever-more-frequent repairs to the old bridge."
An environmental impact study for the $660 million project is complete and preliminary engineering is underway. The project will include the reconstruction of the Interstate 295/Suitland Parkway interchange, a new traffic circle on the bridge's eastern approach and a new traffic oval for South Capitol Street and Potomac Avenue outside Nationals Park.
More details, from the mayors office:
Mayor Gray identified a way to reduce the cost by an estimated $140 million: build a fixed bridge instead of a drawbridge. Because limited federal funding is available for the project, almost all of the $140 million in additional funds required to build a drawbridge would come from District residents. Beyond the cost of construction, the District would save an additional $100,000 per year by not having to operate and maintain a drawbridge.

Maritime traffic requiring a bridge opening is very rare: Since 2006, the existing bridge has opened only twice for tall vessels, and there are no plans for additional large-vessel traffic in the foreseeable future. The District has initiated discussions with the Washington Navy Yard and the United States Coast Guard about the bridge design, recommending that a fixed bridge be built instead of a drawbridge.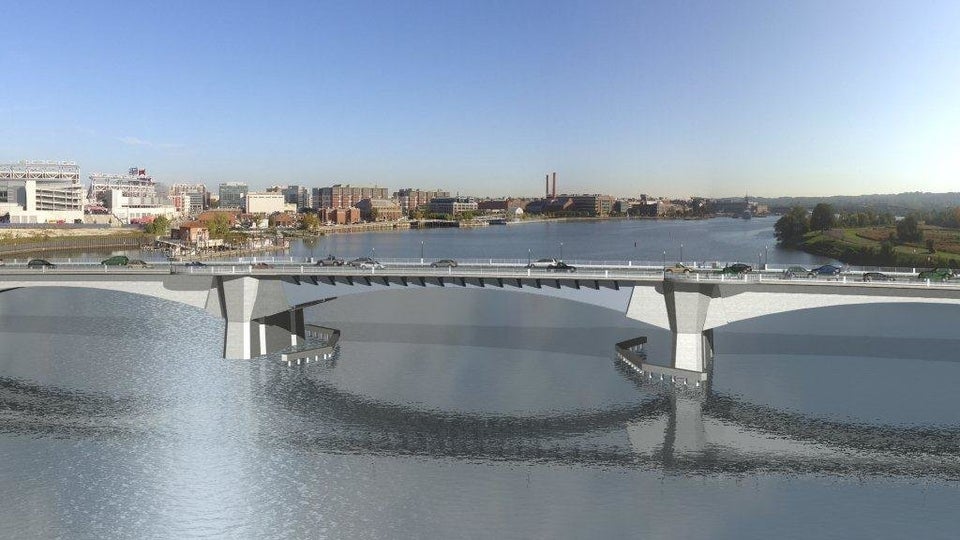 New Frederick Douglass Bridge
Popular in the Community