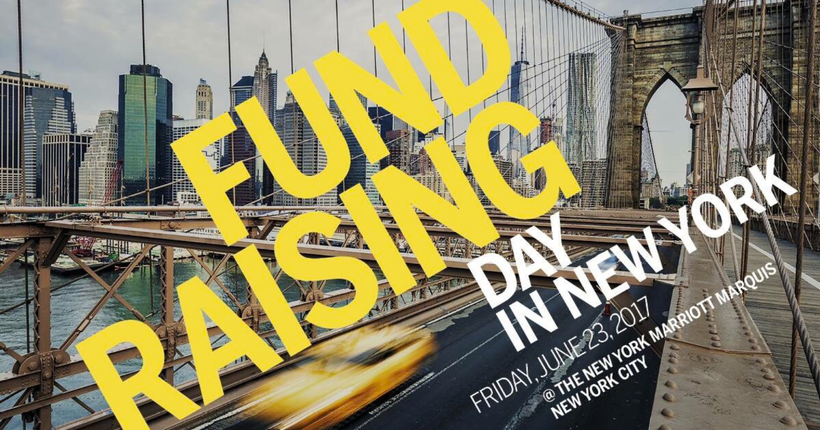 I had the privilege of speaking on a panel exploring Philanthropy's New Frontier at Fundraising Day 2017, hosted by the Association of Fundraising Professional's New York Chapter. 
Marc Kalish, President of Kalish & Associates and veteran fundraising consultant moderated the panel. I was joined by two colleagues steeped in impact investing, Steve Godeke of Godeke Consulting and Richard Feiner, Director of Foundation and Corporate Relations at Weill Cornell Medicine.  In addition to seasoned professionals, both gentlemen are university lecturers at NYU Stern School of Business and Columbia University, respectively. Each offered his perspective and deep knowledge on diverse financing tools and structuring innovative funding relationships.  They provided great insights on how to successfully negotiate the technical terrain with individual and institutional investors.  
For my part, I brought the perspective of a non-financial practitioner, focusing on four key areas where leaders – CEO's, heads of development and strategy directors – need to pay attention as they stay abreast of prevailing winds in the sector.
1. New Funding Vehicles/Models
First, there is a new-ish kind of player in the field - the venture philanthropy fund.  Organizations like Draper Richards Kaplan and New Profit exemplify donors who take an explicit portfolio approach to supporting non-profits, offering capital and technical assistance while providing for ongoing cohort learning.  They focus on early stage organizations that are gearing up to make a big bet. Best of all, they back leaders as much as they back programs – understanding that a key to success in entering this arena is having a chief executive who commands their confidence, inspires them with his/her vision, and has a killer first draft of a business plan!
2. Embracing Broader Evaluation Methods
Next, I'm seeing a growing number of people in the sector embrace the validity of story-based evaluations.  Big data, data analysts and data driven metrics are still a rage (which is fine), but there's growing recognition that qualitative analysis that is narrative-based and rigorous is equally valuable.  Tools (click here for one I'm personally familiar with) that offer ways to collect and analyze stories to offer deep insights and inform action are being developed in the corporate and non-profit sector.
3. Breadth of Knowledge
Our panel collectively urged the group in attendance to ensure that they become fluent in myriad ways to access financial resources beyond (but not necessarily to the exclusion of) traditional philanthropy.  This isn't exactly a "new" idea. However, this understanding points to the expanding breadth of knowledge and experience leaders should seek when hiring staff, cultivating board members, and in offering professional development.
4. Collaboration is Key
Finally, there are great conversations happening around the ongoing need for collaboration and taking a systems-change (or ecosystem) approach to work in the pro-social sector.  In order to make the most of any potential partnership (in work as in life!) it's critically important to:
understand what you have to offer – your core competency
vet your partners very, very carefully
make sure that your vision is shared and your expectations are aligned, and
be willing to iterate, adapt, fail fast and preserve when things get messy
Calling all HuffPost superfans!
Sign up for membership to become a founding member and help shape HuffPost's next chapter
This post was published on the now-closed HuffPost Contributor platform. Contributors control their own work and posted freely to our site. If you need to flag this entry as abusive,
send us an email
.