 George R.R. Martin/Game of Thrones-series fans will either be angry or overjoyed at HarperCollins' recent announcement: the 'A Song of Ice and Fire' author will be coming out with a new book in December, The Wit and Wisdom of Tyrion Lannister.
The new book will apparently be a compilation of Martin's favorite of the beloved character's witty musings. Our own favorite (we even shared it on our Facebook page): "A mind needs books as a sword needs a whetstone if it is to keep its edge."
For those of you who are only vaguely familiar with the series, Tyrion Lannister, who is played by Peter Dinklage in the HBO adaptation, is the youngest of the super wealthy Lannisters. He is constantly criticized and belittled by his family, yet he is by far the nicest and most empathetic of them.
George R.R. Martin fans tend to get pretty upset when he's doing anything other than writing the next book, The Winds of Winter, in his popular series. One person called this new endeavor "the equivalent of a Christmas album."
However, seeing as Tyrion says so many hilarious, charming, smart things, considering how popular he is, and as George R.R. Martin may use the opportunity to add further insight to his character and perhaps the series in this upcoming book, we can see fans going either way.
Will you be reading this book, or giving it as a Christmas gift this year? Or do you just want Martin to get on with finishing the series? Let us know in the comments!
Before You Go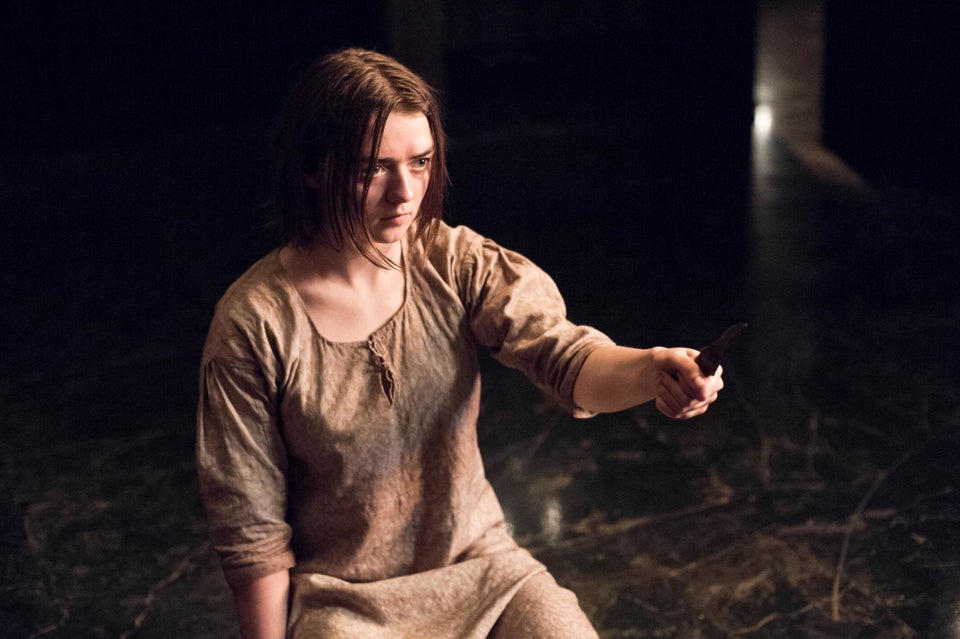 "Game Of Thrones"
Popular in the Community