A new gaming app is helping kids feel less frightened by hospitals. On Thursday, Toca Boca released Toca Life: Hospital, an app that gives children the opportunity the experience what happens in hospitals, from checking patients' vitals to using tools like gurneys and wheelchairs to making diagnoses.
"Toca Life: Hospital gives kids unlimited space to discover the happenings of a busy medical center at their own pace, helping to increase their comfort level around hospitals," Toca Boca play designer Petter Karlsson told The Huffington Post, adding that kids perceive hospitals in many ways ― from fun to thrilling to terrifying.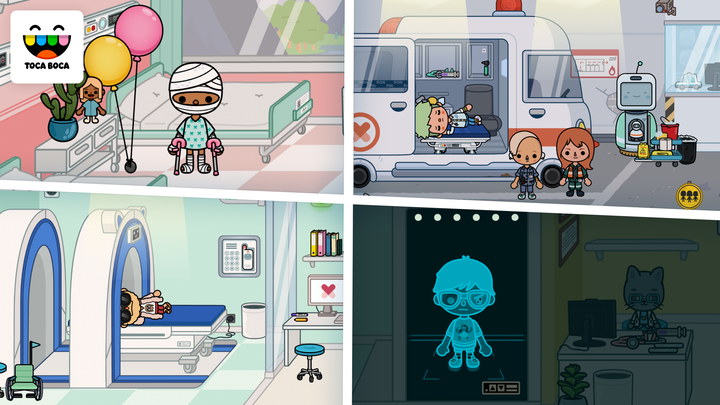 Karlsson said the app is like a "virtual dollhouse" with characters and equipment based on real-life hospitals. The activities put kids in control of the experience and help them develop positive associations with hospitals.
"Kids can experience welcoming newborn babies into the world and see how family members and medical staff love and care for tiny, swaddled babies," he explained.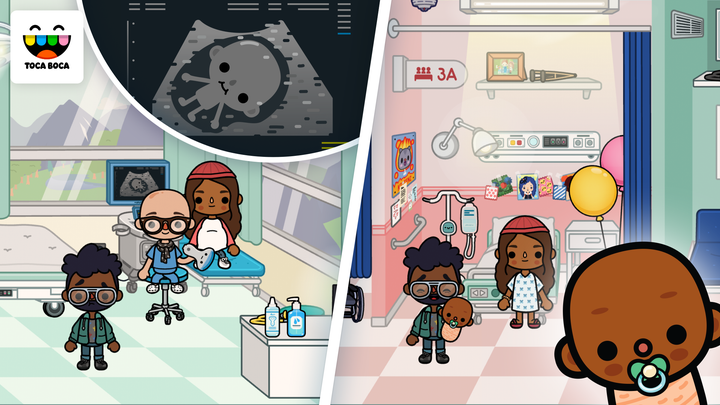 "They'll also get to explore the operating room, discover the secret lab, stop by the waiting room, or grab a snack at the café," he continued. "There is also a maternity unit with a fun ultrasound machine, garden to meditate and reflect, and a farewell room to say final goodbyes."
The app developers visited hospitals and spoke with kids and medical professionals throughout the process of creating the app. In honor of the Toca Life: Hospital launch, some Toca Boca representatives visited Maimonides Medical Center in Brooklyn with photographer Marj Kleinman to observe and document how kids there have fun.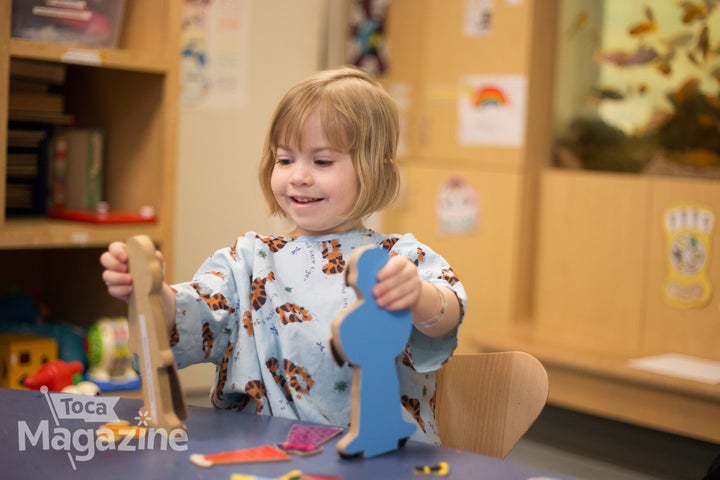 Kleinman is a photographer and children's media consultant with a master's degree in educational psychology. She brings that expertise to her vounteer work at Maimonides Medical Center and other hospitals.
"The children I've encountered at Maimonides have generally been incredibly resilient and hard at work at the childhood business of play," Kleinman told HuffPost. "There are naturally moments of struggle, pain and boredom, but these kids wait for the playroom to open, request Wii machines in their rooms and ride wagons and IV poles around the halls."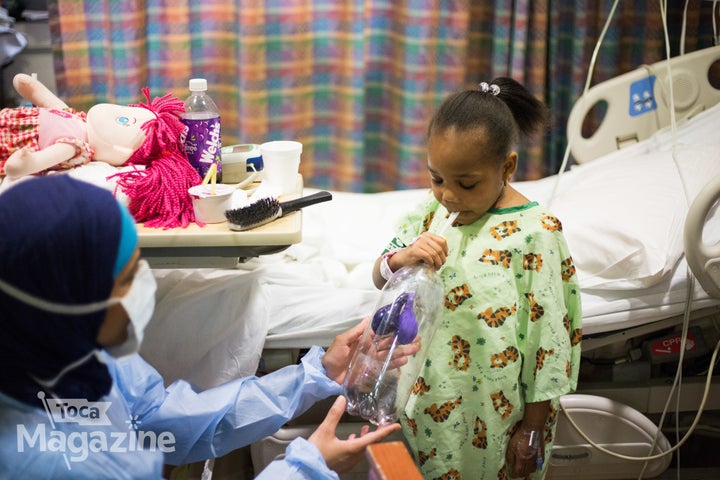 The photographer said she hopes people who see these photos understand the healing and motivating power of play, for both children and grownups.
"Although the hospital can be filled with unfamiliar and sometimes scary and upsetting situations, it's a place where the business of childhood continues," she explained. "Kids go to 'hospital school' with an on-site teacher and they engage in play and expressive arts, which leads to greater healing."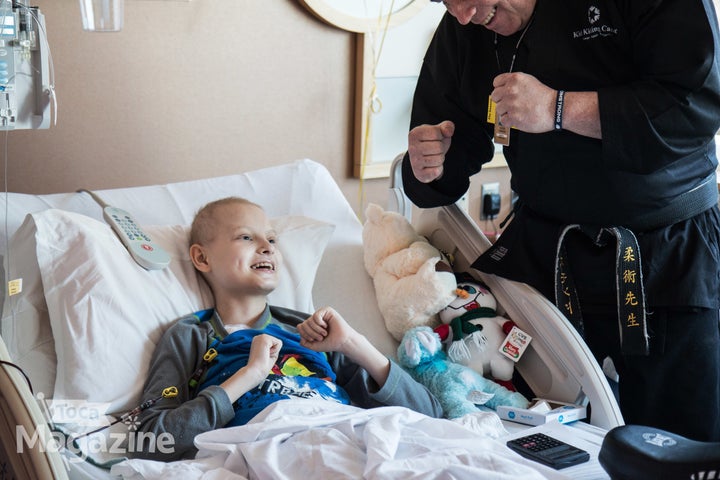 Kleinman's work appeared in a photo essay in Toca Magazine. Executive editor Ingrid Simone told HuffPost she believes the photos captured the value of playtime for kids and adults.
"One thing that stood out to me was that Marj connected with hospitalized kids through play and creativity, and also worked with them to share their own stories — all of which is in alignment with what we do in apps like Toca Life: Hospital," said Simone.
Keep scrolling to see more photos of kids playing in the hospital and visit the Toca Boca website to check out the Toca Life: Hospital app.