There are only three episodes left of Season 6 of "New Girl," and the show's fate is still up in the air. Fox has yet to announce whether the sitcom will return for a seventh season. But if it were up to series star Hannah Simone, who plays Cece Parekh on the show, the gang would absolutely return to their Los Angeles loft.
"New Girl," which also stars Zooey Deschanel, Jake Johnson, Max Greenfield and Lamorne Morris, premiered in 2011. Over the years, not only did the actors develop real-life friendships, they've watched their characters grow and simply endure the ups and downs of life.
Simone, for one, isn't ready to say goodbye to Cece just yet. Actually, she wouldn't mind expanding her storyline with on-screen husband Schmidt (Greenfield).
"Last season, Cece and Schmidt got married. Now when I walk down the street people come up to me and are like, 'You guys got married. Where's the baby?' And I'm like, 'You understand, they have to write the baby.' It's not like I can say, 'Oh, I'll go home and start trying.' Like, I'm sorry to disappoint you, it doesn't quite work like that. It's not a biological decision," Simone told The Huffington Post at Build Series. "There's people in the writers' room, they'll make that decision. But I know people are really excited for a Cece/Schmidt baby running around the loft."
Simone told HuffPost she would love to explore the parenthood storyline, especially because it took so long for Cece and Schmidt to get together ― after a few starts and stops, of course.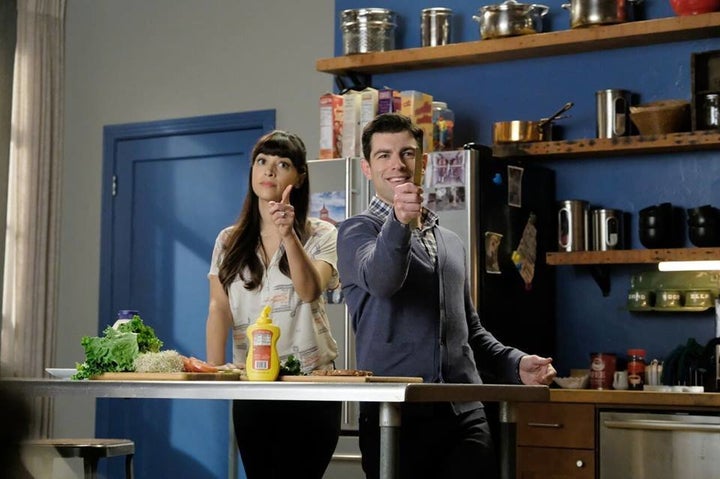 "Physical intimacy was easy for them. Emotional intimacy was really hard, and that's not what we're usually taught in the stereotype of relationships ... Both Cece and Schmidt make mistakes, which in a comedy maybe people don't lean into as much," she said. "But they made real mistakes and they had to really heal from that. I think a lot of people relate to their story so when they finally decided to be together and go to that next step, everybody was so invested."
Cece and Schmidt recently moved out of the loft and are navigating life as a married couple in their own home for the first time. Whether a baby is really in their future is unknown.
"If we have a Season 7, that will be pretty cool. But I genuinely don't know," she said.
"New Girl" airs Tuesdays at 8 p.m. ET on Fox.
Simone, meanwhile, can also be seen as host of the new Fox reality TV series "Kicking and Screaming," which airs Thursdays at 9 p.m. ET.
Popular in the Community