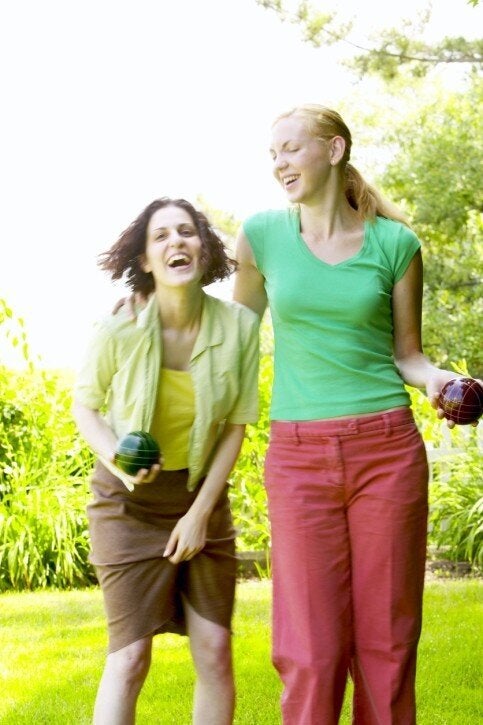 Want to be my friend? Feed me. Feed me ideas, wisdom, good food, laughs, knowledge. That is what great friendships are about and that is what makes me happy. Feed me. And when you do that, I feed you. Nourishment, mind and body, is what makes a healthy, mature female friendship of such enormous value. She knows something I don't. She has a talent, a touch, a wisdom I don't. She can teach me something and as a return gift, I can teach her something too.
I'm one of those women who falls in love with girlfriends hard and fast. Occasionally its short-lived, I get too excited too quickly, but when the real thing comes along, now that's a beautiful thing.
Surprisingly, you're never too old to fall in love. I am shocked myself, that at the life-altering age of 50 (plus), I am still falling in love and making new, deep, profound female friendships. My most unexpected new friendship started two years ago with a woman born and raised in Vietnam. At 17, as war broke out, she was rushed out of her country with two days notice. No suitcase, no backpack, no English. A few weeks later she was a freshman at Boston University. She is also over 50 (plus) and an internationally-recognized designer. I have been wearing her beautiful jewelry creations for years before I found out she lives three doors away from me! A mutual girlfriend of ours introduced us. Now we walk to each other's house for dinner. She taught me how to make pad thai, and I taught her the joys of composting! Win, win.
The best girlfriends enrich you. They add color and texture to your life, even when they aren't fashion designers. Together we grow. Love!
Related
Popular in the Community