Agenda 21, signed during a 1992 international environmental conference in Brazil, promotes a series of long-term sustainability projects, including bike paths and walkable communities.
Opponents have long claimed that the U.N. resolution seeks to end private property rights and force people to live in urban areas. A state House committee earlier heard that an international group was using "mind control" in an effort to force local governments into the U.N. program, making New Hampshire the second state where mind control was invoked as a reason for a ban.
Last year, Georgia state Sen. Chip Rogers (R-Woodstock), then the state Senate Majority Leader, sponsored a four-hour workshop for GOP senators featuring a "birther" activist who claimed that the U.N. and President Barack Obama were using mind control to implement Agenda 21. (Rogers later said he did not know the content of the lecture in advance.)
The New Hampshire House previously passed an Agenda 21 ban last year, when a Tea Party-majority controlled the chamber. The legislation would have prohibited local governments in the state from entering into agreements with the International Council for Local Environmental Initiatives, a private group promoting sustainability issues.
State Rep. Syndi White (D-New Ipswich) wrote in a Friday committee report that the committee covering the bill had heard testimony alleging the ways ICLEI was trying to implement Agenda 21.
"Supporters of this bill testified that ICLEI (also known as Agenda 21) is impacting property rights, ruining farms and forcing people to live in 'smart zones,'" White wrote. "They inferred that ICLEI reaches further into areas of education, religion and mind-control. However, N.H. towns and cities who have membership in ICLEI have not experienced any of these perceived threats or negative impacts."
Democrats have long opposed bans on Agenda 21, and see Republican concerns about the resolution as little more than a conspiracy theory. In May, then-Kansas state Rep. Mike Slattery (D-Mission) condemned his colleagues as "stupid is as stupid does" for discussing the issue.
When a proposed ban first reached the state legislature in New Hampshire, then-state Rep. Christopher Serlin (D-Portsmouth) called it "real tinfoil-hat material."
Among the witnesses who previously testified before the New Hampshire committee in favor of the ban was Harold Shurtleff, the New England coordinator for the John Birch Society. State Rep. Lenette Peterson (R-Merrimack), the bill's sponsor, told The Huffington Post in November that she relied on John Birch Society research to draft the bill.
In a statement Wednesday, Granite State Progress Executive Director Zandra Rice-Hawkins suggested that Peterson and her allies "should spend less time in their tinfoil hats."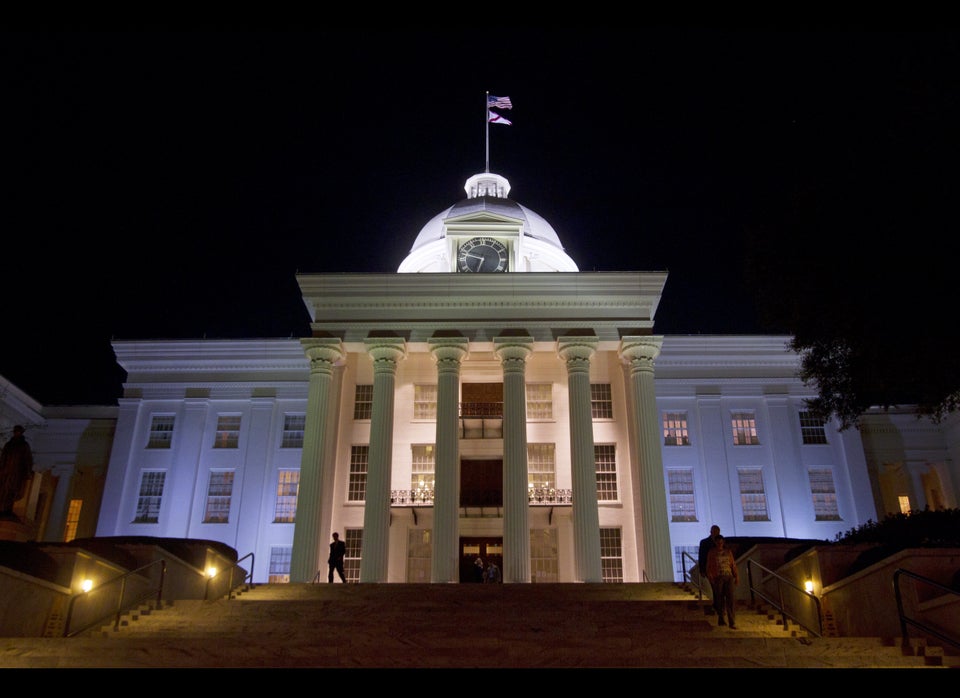 U.S. State Capitol Buildings
Popular in the Community