A man identifying himself as a retired United States Marines Corps Colonel and Iraq War veteran testified last week against a New Hampshire city's proposed acceptance of a grant for a police armored vehicle, and the video footage has gone viral.
"What's happening here is that we're building a domestic military, because it's unlawful and unconstitutional to use American troops on American soil," he says in the video. "We're building a domestic army, and we're shrinking the military, because the government is afraid of its own citizens... We're building an army over here, and I can't believe that people aren't seeing it. Is everybody blind?"
UPDATE: 3:30 p.m. -- In a clearer version of the speech shot by Bikerbill, which includes additonal footage not seen in the video that went viral on Reddit earlier Thursday, the speaker identifies himself as Peter Martino. Martino, it turns out, is a whistleblower that has spoken truth to power before.
According to a 2008 civil complaint in which Martino was plaintiff, the retired U.S. Marine Corps reserve colonel was fired by ArmorGroup International, a British defense contractor, after he and another marine, James Sauer, complained when they discovered that the company had underbid a contract to provide a guard force protecting the U.S. Embassy in Kabul, Afghanistan, and "lacked the means, facilities, and expertise to perform as warranted."
(Story continues below)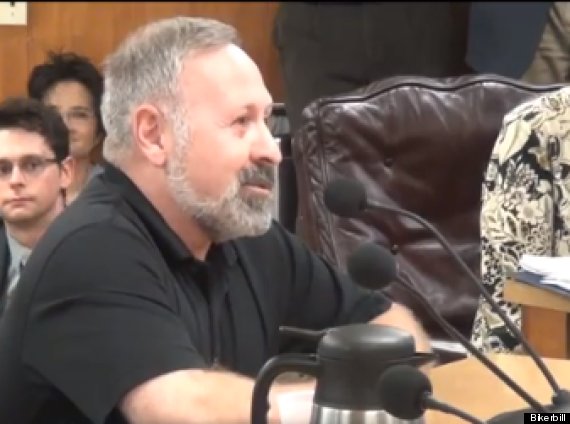 U.S. Marine Corps Reserve Colonel Peter Martino testifies Aug. 12
Meeting attendees heard four hours of testimony from people associated with protest groups who do not want the city to accept the $260,000 Department of Homeland Security grant for the armored vehicle. According to Concord Patch, several state representatives also gave testimony against the grant before the council voted to table a decision on the proposal until September 9.
It is not clear if the man is a member of a protest group, but his words were met with applause from attendees at the meeting.
The man also claimed that body armor and other personal equipment used by Massachusetts State Police and Boston Police following the Boston Marathon bombing was identical to that used by combat troops in Iraq, except for the color.
A BearCat, or Ballistic Engineered Armored Response Counter Attack Truck, is an armored vehicle manufactured by Lenco that is designed for use in "hostile urban environments." The company makes variants tailored for both military and law enforcement use.
"[On] the domestic front, the threat is real and here. Groups such as the Sovereign Citizens, Free Staters and Occupy New Hampshire are active and present daily challenges," Duval wrote in his application, which was obtained by the New Hampshire Civil Liberties Union.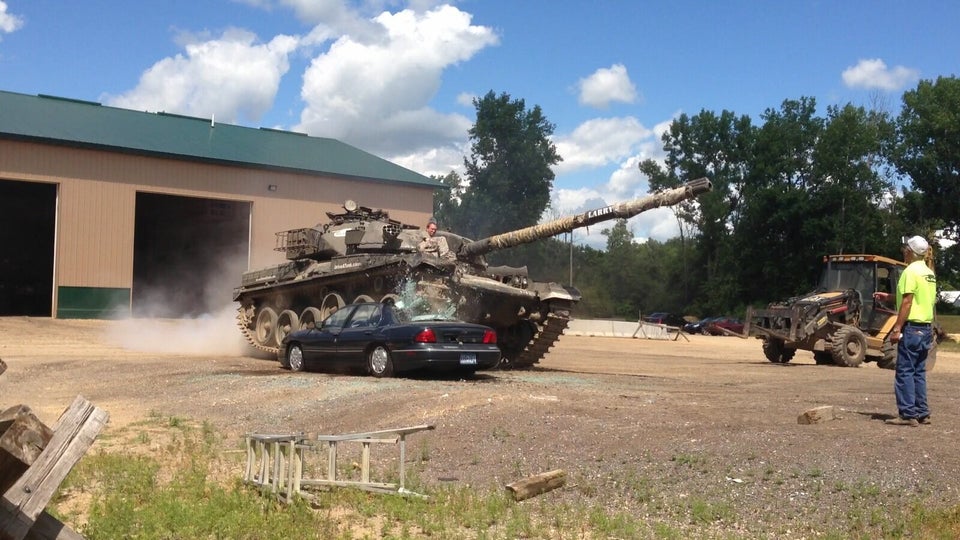 Drive A Tank
Popular in the Community