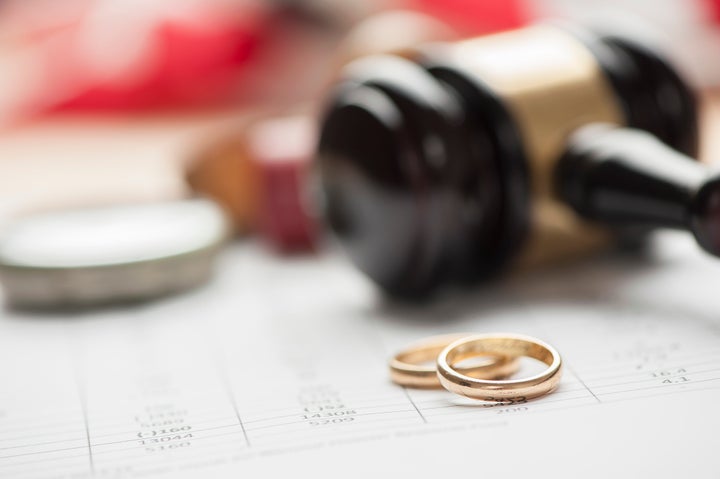 CONCORD, N.H. (AP) — Should those irreconcilable differences suddenly become reconcilable, don't go looking to get un-divorced in New Hampshire.
The state's Supreme Court this month upheld a lower court ruling refusing to vacate a New Castle couple's 2014 divorce after 24 years of marriage.
Terrie Harmon and her ex-husband, Thomas McCarron, argued on appeal that their divorce decree was erroneous because they mended fences and are a couple once more. But the justices, in a unanimous ruling issued Dec. 2, said the law specifically allows them to grant divorces — not undo them.
Courts in some states — including Illinois, Nebraska, Mississippi, Arkansas, Maryland and Kentucky — will vacate divorces within a certain time frame or under certain circumstances, at the parties' request. Others — including New York and South Dakota — maintain they, like New Hampshire, have no statutory authority to undo a divorce.
Attorney Joshua Gordon, appointed to defend the lower court's ruling, said allowing the couple's divorce to be undone could jeopardize the finality of all divorces.
"Divorce is a uniquely fraught area of litigation," Gordon argued. "For divorced couples, it is often important to have the solace of knowing that their former spouse is indeed former."
Harmon and McCarron did not return calls seeking the answer to the question: Why not just remarry?
They were married in 1989 and filed for divorce in January 2014; the divorce decree was finalized in July that same year. In March, they filed a joint motion to vacate the decree.
New Hampshire law does allow for divorces to be set aside for reasons of fraud, accident, mistake or misfortune. Gordon said that none of those circumstances happened in the Harmon-McCarron divorce and that any adverse financial consequences the couple claimed were "self-imposed."
He said it's his understanding they had several reasons for trying to vacate the decree.
"I think it was partly sentimental, and partly that they had some business interests that a divorce and remarry would be more complicated than undoing the divorce," Gordon said.
Harmon, a lawyer, argued in court papers that a couple shouldn't have to show the decree was legally flawed if they reconcile. She said that test is "designed to balance the interests of adverse parties," not those who want to get back together.
Attorney Kysa Crusco, head of the family law section of the New Hampshire Bar Association, said Harmon's argument was "creative" but the law and prior New Hampshire rulings are clear.
"People just have to be cautious in making sure divorce is what they really want," she said.
More From HuffPost: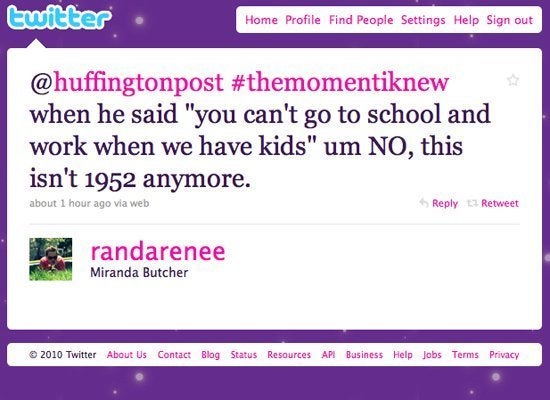 The Moment I Knew
Related