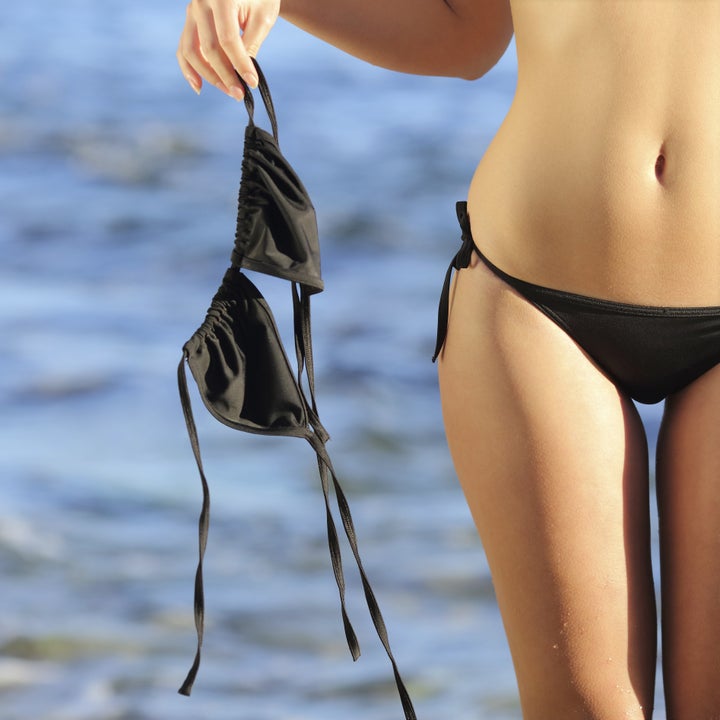 New Hampshire state representatives are suggesting that society may collapse if lawmakers don't make it illegal for women to expose their breasts in public.
State Reps. Brian Gallagher and Peter Spanos, both Republicans, are co-sponsors of a bill that would slap women with a misdemeanor charges for showing their breasts and nipples with "reckless disregard" for those around them. At a public hearing on Monday, they warned that allowing women to go topless at beaches would quickly escalate, and they would soon be bare-chested at public libraries and Little League baseball games, The Associated Press reports.
"It's a shame that some folks are more concerned with exposing their breasts in public places than they are concerned about how families and children may be impacted by being forced to experience this evolving societal behavior," Gallagher told a legislative committee, according to the AP. "This is about a movement to change the values of New Hampshire society."
Their bill -- which has been contested for the past few months -- is a response to the popular "Free the Nipple" social media campaign, which supports women's freedom to bare their breasts in public.
The issue of public nudity came to the fore in the state last year, when two Free the Nipple activists received citations for going topless on a beach in the town of Gilford, New Hampshire. Their case was dismissed earlier this month by a judge who said the town lacked the authority to punish the women, since there's no anti-nudity law on the books in the state.
It is currently legal for both men and women to be topless in public in New Hampshire. The proposed law would hand out misdemeanor charges for "indecent exposure" or "lewdness" to women who expose their breasts or nipples in public.
Gallagher and Spanos both referenced the Gilford beach incident as something that concerned their constituents. Exposed nipples would also harm the state's tourism industry, they argued.
The proposed legislation has sparked criticism, probably not helped by comments from Republican state Rep. Josh Moore, who suggested in December that women who went partially nude in public should expect to be accosted.
"If it's a woman's natural inclination to pull her nipple out in public and you support that," Moore wrote in a Facebook post, "than you should have no problem with a mans inclantion [sic] to stare at it and grab it. After all... It's ALL relative and natural, right?"
Opponents of the bill say the law would create disparities between men and women. One New Hampshire resident told the AP the proposed law would be regressive and would take away rights women in the state already had.
"We are not lunatics, we are not radical, we're not looking to go to football games topless or libraries or school meetings," Kari Stephens told the AP. "If there is a man in a public space who is obviously comfortable enough, then why should I not have that same right?"
If the law passes, it's expected to take effect at the beginning of next year.
Popular in the Community