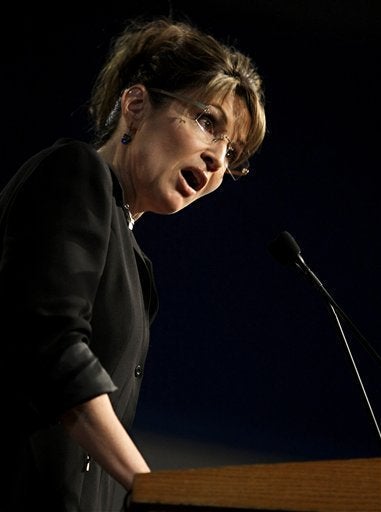 Timothy Horrigan, a Democratic legislator in the New Hampshire House of Representatives, has resigned Thursday after earlier speculating about the death of former Alaska Governor Sarah Palin.
"I don't wish Sarah Palin dead ... but not merely for compassionate reasons...Well a dead Palin wd be even more dangerous than a live one...she is all about her myth & if she was dead she cldn't commit any more gaffes," Horrigan wrote Wednesday on Facebook, according to New Hampshire's Union Leader.
Horrigan stepped down quickly Thursday, penning a resignation letter to Speaker of the House Terie Norelli apologizing for "thoughtless remarks" which he said brought the New Hampshire "House into disrepute." Horrigan also wrote that he would be discontinuing his reelection campaign.
Democratic Party Chairman Raymond Buckley responded to Horrigan's resignation, saying that he "took the appropriate action by resigning today," and calling his rhetoric "inappropriate" and "out of line."
Horrigan's remarks came just hours after Keith Halloran, a Democratic New Hampshire House candidate, publicly expressed, via Facebook, his wishes that "Sarah and [Levi] were on board" the plane that tragically crashed in Alaska, killing former Sen. Ted Stevens and four others. Halloran has since apologized for his comment.
Apart from Horrigan's legislating duties, the Democrat from Strafford County District 7 has also spent the past few years trying to develop a career as an author. He has published a book, titled "The Forgotten Liars," and is also a "fairly active member" of the popular "Second Life" online community.
(According to his autobiography, Horrigan is also single and looking -- both for a mate and a new job.)
Calling all HuffPost superfans!
Sign up for membership to become a founding member and help shape HuffPost's next chapter