New Hampshire lawmakers are considering legislation that would make voting more difficult for college students, military personnel and others living temporarily in the state.
About 10 bills, all sponsored by Republicans, would tighten residency requirements, demand additional documentation, and ― for some voters ― impose fees.
The voter-suppression legislation follows President Donald Trump's false claim that millions voted illegally in the November election, costing him the popular vote. There is no evidence of widespread voter fraud, and New Hampshire officials say there's no indication fraud is a problem in the state. Brian Buonamano, assistant state attorney general, said there were "only a couple of complaints" of non-residents or out-of-state residents voting in the November election, and one of the allegations was deemed unfounded.
Current state law allows anyone over 18 who is "domiciled" in the state to vote. For voting purposes, state law generally defines "domicile" as the place where a person is physically living day to day.
One bill would require residents to be in New Hampshire for 210 days a year ― about seven months ― in order to vote. The measure would allow officials to seek leases, bank statements and vehicle registrations for proof. Other legislation would restrict voting rights to residents only, who the state defines as people who plan to exclusively live in the state "for the indefinite future."
The residency standard could run into legal trouble. In 1972, a federal court ruled that voters could not be disenfranchised because they planned to leave the state at some point in the future. To get around that decision, lawmakers are considering legislation to strike the phrase "for the indefinite future" from the state's residency definition.
Even if the change is legal, there may be other consequences of changing the residency definition in a way that discourages people from voting.
Gilles Bissonnette, legal director at the ACLU of New Hampshire, said the legislation would require voters to get a driver's license and register their vehicles within 60 days of an election ― effectively making people pay to vote.
"Even though this population has a constitutional right to vote, the imposition of these costs after one exercises the right to vote will, we believe, chill these voters from actually voting," Bissonnette said.
Costs aside, Bissonnette said the current standard for determining voter eligibility in New Hampshire was robust.
"We don't use the term resident for voting, because resident has a separate legal meaning that would absolutely disenfranchise folks that do not have an indefinite intention to remain," Bissonnette said. "But this definition of domicile is basically the same definition of residency that's used in other states."
Another proposed voting restriction would establish a 13-day waiting period before people could establish residency in New Hampshire and register to vote. That would block new residents from voting. Former Gov. Maggie Hassan (D) vetoed a 30-day waiting requirement in 2015.
Several other measures would require residents to provide additional documents when they register to vote. That would encourage people to use same-day voter registration, leading to long lines on Election Day, Bissonnette argued in testimony to lawmakers this week.
Because New Hampshire hosts the first primary during the presidential election, presidential candidates traditionally spend time in the state to build momentum for their bid. Those trips usually feature stops on college campuses.
Chris Grinley, a senior at the University of New Hampshire, told lawmakers that the changes under consideration would remove students from the electoral process, according to the Union Leader.
"As a New Hampshire college student, these bills shout: 'We don't want you here, and we definitely don't want you as part of our political process,'" Grinley said.
Before You Go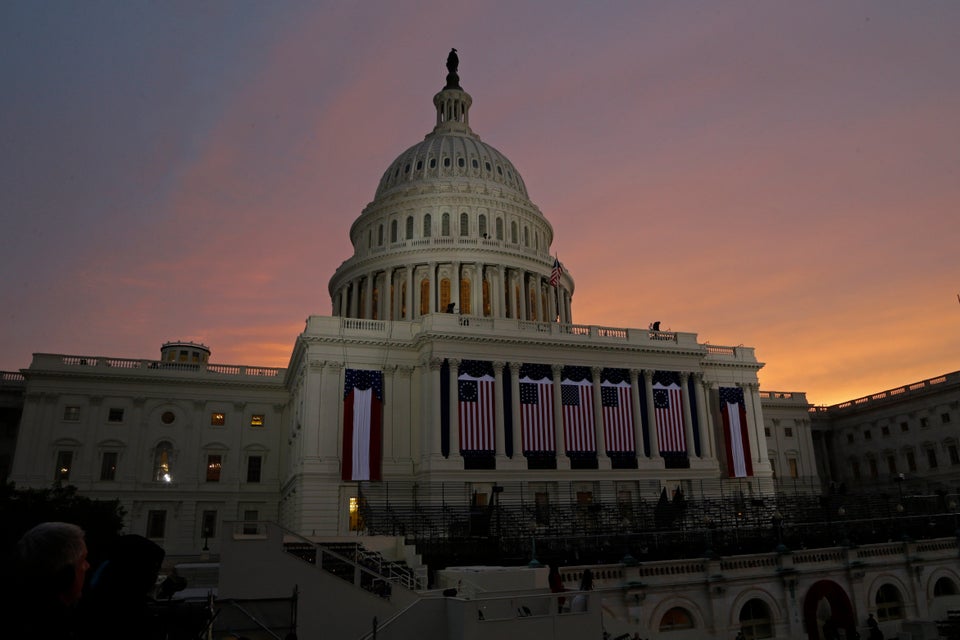 U.S. Capitol Photos
Popular in the Community