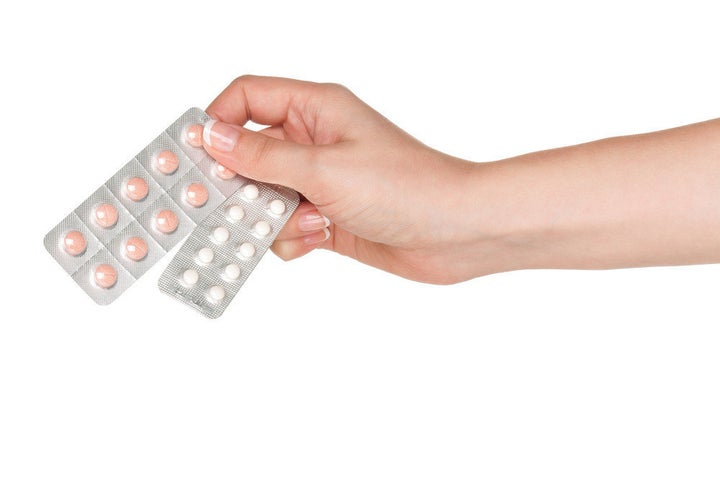 The all-male county commission of New Hanover County, NC, has voted down a grant from the state of North Carolina in the amount of $8899 to fund family planning.
According to the county health department, the money was for family planning funds that would "provide medical services related to family planning including physician's consultation, examination, prescription, continuing supervision, laboratory examination and contraceptive supplies." It also said that it would use the funds to buy IUDs for those who have failed to use birth control pills correctly.
Commissioner Rick Catlin, a Republican who is running for State House, stated that he is opposed to "using taxpayer dollars to fund someone's irresponsibility." Ted Davis, a Republican who is also running for State House in another district, said that he thought it was a sad day when "taxpayers are asked to pay money to buy for contraceptives" for women having sex without planning responsibly. He added, "if these young women were responsible people and didn't have the sex to begin with, we wouldn't be in this situation."
The reaction to the vote and the commissioners' comments have been swift. Comments have been posted non-stop to the Star News blog site that first broke the news. Most comments point out the obvious fact that it makes no sense to cut funding for getting people to be more responsible when we want them to be responsible. Secondly, the comments also point out that family planning would cost far less than unwanted pregnancies. Some have even suggested that Catlin and Davis might have put safe Republican seats up for grabs.
Susi Hamilton, a state House Representative who is running for re-election, has pointed out the most obvious: "It sounds to me that Ted Davis and Rick Catlin think that women get pregnant all by themselves."
The lone Democrat on the commission, Jonathan Barfield, has stated after the news broke out that he regrets his decision after talking to his wife. He called his vote "an error" and said that he would talk to the county's legal staff about whether the issue can be brought back to the board for reconsideration.
A protest rally has been planned for Thursday, March 15, and will be attended by many candidates running for seats or re-election in November.
Calling all HuffPost superfans!
Sign up for membership to become a founding member and help shape HuffPost's next chapter