Hold on to your wand, we have MAJOR news for Harry Potter fans.
J.K. Rowling is releasing the eighth book of her beloved series, called Harry Potter and the Cursed Child: Parts I & II, on July 31, 2016. The script book was written by Rowling and Jack Thorne and comes out nearly nine years after Harry Potter and the Deathly Hallows was released. According to Pottermore, a two-part play based on the book will open in London this summer, directed by Tony award-winner John Tiffany.
Little, Brown Book Group announced the sequel via Twitter on Feb. 10, saying, "The #CursedChild script book will publish 31st July following the opening of @HPPlayLDN."
The book, which was first announced last October on Pottermore, is described as the "next stage" of Harry, Ron and Hermione's journey. The website also included a short synopsis of the story:
It was always difficult being Harry Potter and it isn't much easier now that he is an overworked employee of the Ministry of Magic, a husband and father of three school-age children.

While Harry grapples with a past that refuses to stay where it belongs, his youngest son Albus must struggle with the weight of a family legacy he never wanted. As past and present fuse ominously, both father and son learn the uncomfortable truth: sometimes, darkness comes from unexpected places.
The Cursed Child will also be the first in the series to debut on London's West End stage, when the show comes out this summer.
"The story only exists because the right group of people came together with a brilliant idea about how to present Harry Potter on stage," Rowling said in October. "I'm confident that when audiences see 'Harry Potter and the Cursed Child' they will understand why we chose to tell this story in this way."
"This world, it's been a wonder," Redmayne said. "It's just unlike anything I've ever been a part of. It's like imagination taken to the extreme."
Watch a behind-the-scenes clip of the new movie below: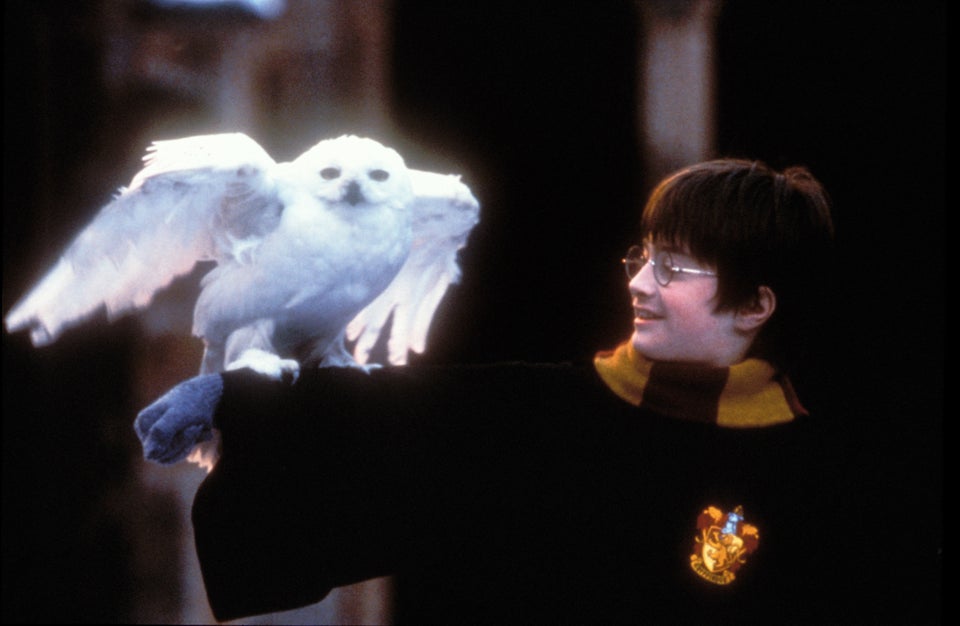 'Harry Potter': Where Are They Now?
Popular in the Community