If regular Hershey's Kisses are a peck on the cheek, then these are one big, juicy makeout session.
Today Hershey's debuted its largest innovation in 25 years: a new gold-wrapped, hazelnut-filled, mega-sized creation called Kisses Deluxe.
At twice the size of a standard Hershey's Kiss, the Deluxe has a creamy chocolate ganache center that surrounds a whole roasted hazelnut, all encased in a shell of milk chocolate that's scattered with lightly crunchy crisps.
Caution: The fancy gold foil is not edible. But it does make this thing look pretty darn good (even if it tastes just so-so):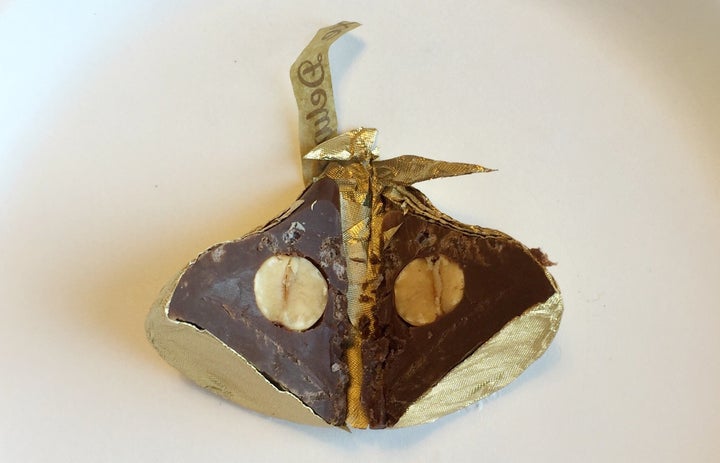 The Kisses Deluxe is significantly bigger than a regular Kiss (but not THAT much bigger in circumference than a penny, as you can see) ...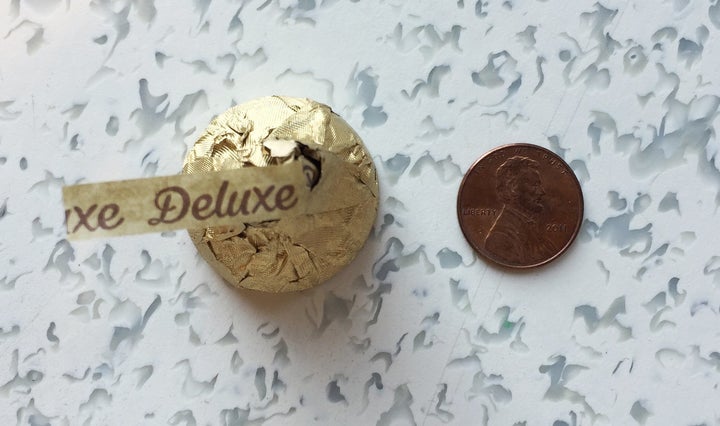 It's pretty hard not to compare the Kisses Deluxe to a Ferrero Rocher chocolate -- and to be honest, the latter has a heartier, richer bite. Kisses Deluxe also lacks the solid chocolate core that makes a regular Kiss so lovable: Its airy, creamy center is a bit disappointing, unless you love hitting a roasted hazelnut with your teeth.
The new product is meant to be a classy holiday or Valentine's Day gift for the chocoholic in your life: Options range from a 3-piece bag for $1 to a 75-piece jewelry box for $32, available only online.
Hershey's Deluxe will appear at grocery stores, drug stores and on Amazon by Nov. 5. They'll be available through Valentine's Day and will return again for Holiday 2016.
In the meantime, we'll be watching chocolate melt hot off the 3-D printer: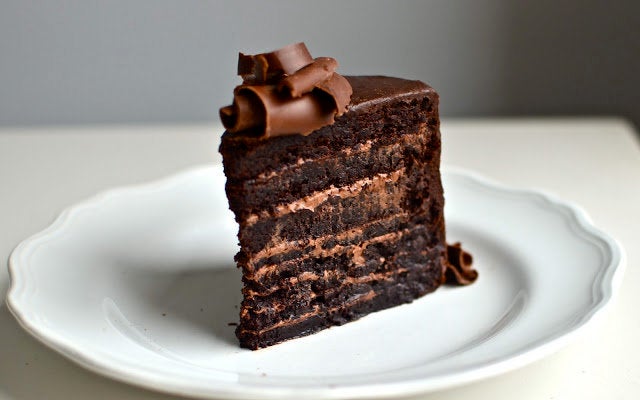 The Best Chocolate Recipes
Popular in the Community