It's almost time to head back to Middle-earth.
To celebrate Tolkien Week, Warner Bros. has released a brand-new trailer for "The Hobbit: An Unexpected Journey," the first of three films from director Peter Jackson. As J.R.R. Tolkien fans know, Tolkien Week is built around Sept. 22, better known as Hobbit Day, the birthdate of both Bilbo and Frodo Baggins. This year's celebration of Tolkien Week is doubly special, since Sept. 21 marks the 75th anniversary of the publication of The Hobbit.
"The Hobbit: An Unexpected Journey" stars Martin Freeman as Bilbo, with an appearance from "Lord of the Rings" star Elijah Wood as Frodo. Andy Serkis, Luke Evans, Hugo Weaving, Cate Blanchett, Richard Armitage and Sir Ian McKellen also star in the 3D release.
"So, this is the Hobbit," Armitage as Thorin Oakenshield says in the action-packed clip.
"The Hobbit" was only supposed to be two films, but Jackson revealed he was planning a third back in July.
"It is only at the end of a shoot that you finally get the chance to sit down and have a look at the film you have made," Jackson wrote on Facebook. "Recently Fran [Walsh], Philippa [Boyens] and I did just this when we watched for the first time an early cut of the first movie -- and a large chunk of the second. We were really pleased with the way the story was coming together, in particular, the strength of the characters and the cast who have brought them to life. All of which gave rise to a simple question: Do we take this chance to tell more of the tale? And the answer from our perspective as the filmmakers, and as fans, was an unreserved 'yes.'"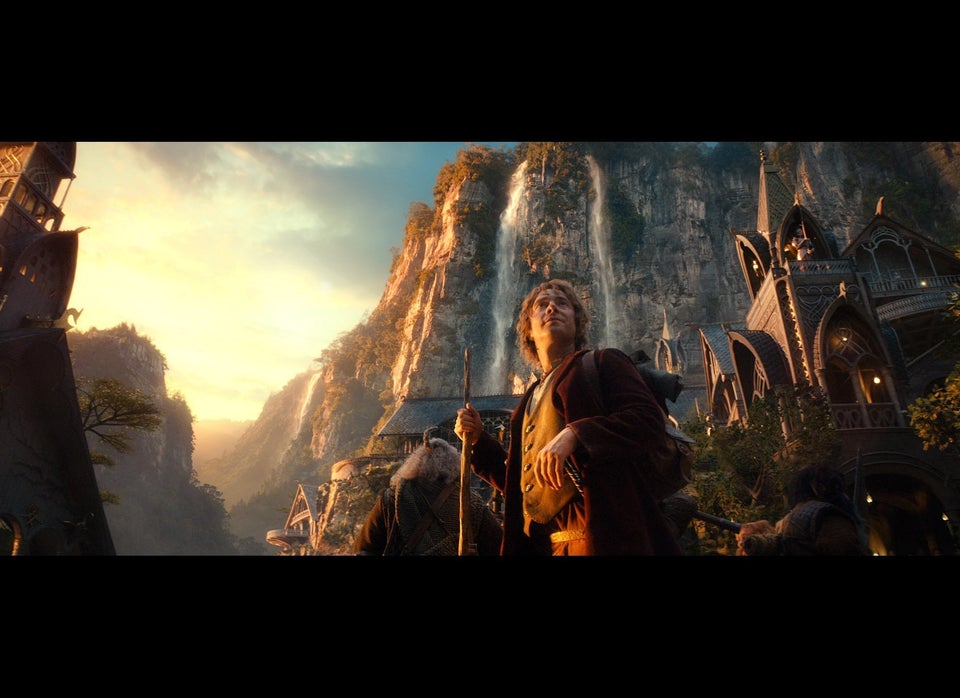 'The Hobbit: An Unexpected Journey' Stills
Popular in the Community