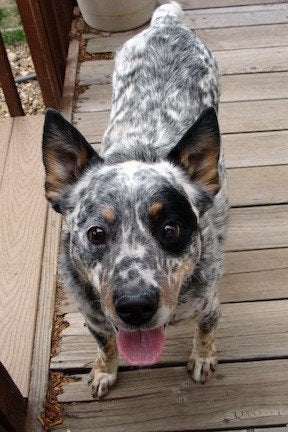 There may be no dog more fit for the active lifestyle of the west than the cattle dog.
Naturally energetic and eager to please, the cattle dog has true grit. What many owners don't immediately understand however is that this is a very determined breed that, while good for training, also means they are happiest when they're busy.
Beginning in 2005, New Hope pairs cattle dogs with volunteers in foster homes so that the dogs can become better-equipped to living in a home and learn to keep busy in positive ways rather than say, turning the dining room set into teething posts.
New Hope Cattle Dog Rescue typically charges about $200 for each dog, but they send new owners home with more than just the dog. The $200 fee includes the crate, collar, leash, food, food bowls, microchip, deworming, up-to-date medical examinations and the spaying or neutering. In addition, new owners get a 3-week trial adoption to make sure the dog is a good fit at home.
While in foster care, the dogs even learn housetraining and basic commands like "sit" and how to walk on a leash.
"People don't necessarily know what they're getting into when they get this breed. They also are herding dogs, and herding dogs are very smart and they nip. If there are children around, they may find their dog trying to herd their children. They need an activity," Wilderman says.
New Hope has successfully placed over 1,000 cattle dogs in homes across the country since it began, and this year Wilderman says they even placed one in Canada, proving this breed's international popularity.
Click through to see photos of some of New Hope's cattle dog wonders looking for a home.
Correction: An earlier version of this story referred to Australian shepherds as cattle dogs. Cattle dogs are a different breed.
PHOTO GALLERY
Adoptable Australian Cattle Dogs This Week (04/09-04/13)
Calling all HuffPost superfans!
Sign up for membership to become a founding member and help shape HuffPost's next chapter