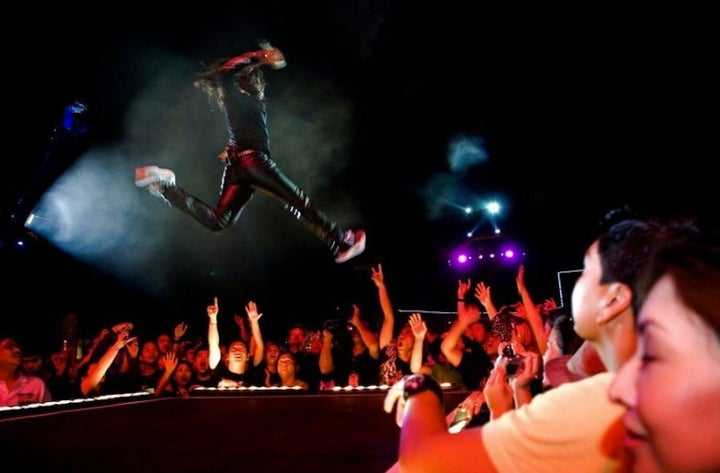 New Hope, Penn.: Dozens of filmmakers from 13 different countries are preparing to bring their films, their dreams and their hopes for success to the third annual New Hope Film Festival, which runs from July 6 through July 15th. Set on the banks of the Delaware River, New Hope (population: 3,000) has been hosting performing artists during the summer season for nearly a century. Paul Newman once performed at the Bucks County Playhouse which dates back to the 18th century. Founded by New Hope businessman and screenwriter Doug Whipple and Thom Mulligan, an actor/producer based in Oceanside, Calif., this emerging "Sundance East" festival has made an impressive start, drawing some 900 people its first year and 1,200 last year. This year, 81 films from 13 countries will be shown and judged for a panel of awards that include best feature, best documentary, and films that best exemplify the indie spirit and new hope.
"The first year was rough in terms of getting it going. But we are here to stay," says Thom Mulligan. As executive director of the festival, Mr. Mulligan is in charge of submissions which pour in from around the globe. "From the very first year, we became an international film festival with filmmakers coming from all over the world even though we are not New York City or Philadelphia, he says. "It is no longer necessary to go to Cannes to see great independent films."
Doug Whipple, the man who gave birth to the idea of an annual film festival spent 15 years on Wall Street and has an MBA from Wharton. "Doug was the guy to do it. He knew how to put business plans and a structure together," Mr. Mulligan says, adding that he brings to the table more than 30 years' experience in the movie industry.
Mr. Mulligan produced and acted in Callous, an indie feature that depicts physical and emotional violence in a Native American family. Joey Lanai's screenplay is based on events from his own childhood. Actress Kari Messina's shocking performance of a sadistic mother who takes pleasure in punishing her children is simultaneously tough to watch and hard to avoid watching. Mr. Mulligan says that the raw realism of the script struck a chord with him. "I grew up around that stuff in Hell's Kitchen. I saw that kind of stuff go on and recognized the characters. The Universe said to me, 'Go and make this movie.'" That was in 2007 when finding potential investors was relatively easy. But after the stock market tanked in 2008, people were gun shy. Mr. Mulligan invested his own money to get the project going.
In addition to winning the best feature film award at international film festivals in Riverside and Oceanside, Calif., Callous gets accolades from psychologists and social workers. "They say, 'I have been doing this for 35 years and have been dealing with this dynamic every day. You caught it perfectly,'" says Mr. Mulligan. The takeaway message is that "people need to realize what they are doing in families, not only physically but mentally." To pay it forward, the producers are donating 10 percent of the profits to the Mi Casa group homes in San Diego, a program that takes care of children ages five to 18 whose parents are violent criminals, drug dealers, or abusers.
Callous is not on the program at the New Hope festival. "That would be a conflict of interest for me," says Mr. Mulligan who would rather that the venue open the way for new filmmakers from all over the world. Filmmakers like Sisir Shana, whose controversial feature The Soil and the People tells the story of a deaf girl in a provincial village whose residents believe she is infected with an evil spirit and therefore needs to be killed. "My purpose in making this film was to underscore the evils of blind faith," Mr. Shana told The Times of India. Based on rituals that are still practiced today, The Soil and the People could not find a screening venue in India. After winning New Hope's Danny award for best feature film in 2010, Mr. Shana told Mr. Mulligan that when he submitted his film, he thought, "Maybe now I will have new hope."
Popular in the Community