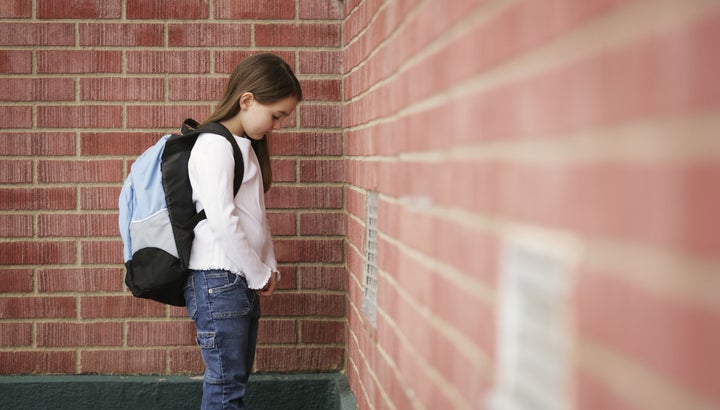 Alabama's controversial new immigration enforcement law is fostering an environment of fear in the state's classrooms that's affecting all students, leading critics of law said during a Wednesday conference call.
The new law requires that all schools verify the immigration status of children enrolling for the first time. State education officials estimated that over 2,000 latino students -- or about 7 percent of Latino students -- were absent from Alabama schools on Monday, the first day the new law came into effect. This represents an 80 percent increase from the previous Monday.
The absences have provoked questions from fellow students, said Roseann Rodriguez, who counsels in Birmingham schools on behalf of the Hispanic Interest Coalition of Alabama, a nonprofit organization dedicated to the empowerment of the Hispanic community in Alabama.
"My sixth graders of African American descent were asking me if they were going to have to go back to Africa," she said in the teleconference, which was hosted by Latino advocacy group National Council of La Raza.
There is a "fear factor out there that is written between the lines of the law," Rodriguez added, that's having a "chilling effect" on Alabama classrooms.
Although the law took effect earlier this week, the Obama administration has filed for an appeal, along with various teachers unions and advocacy groups.
Sam Brooke, Attorney for the Southern Poverty Law Center, said that there is widespread misunderstanding about the implications of the law, provoking parents to pull their children out of school at an alarming rate.
School officials have ensured that immigration status will not be used to identify individual students. Interim state superintendent Larry Craven said in a statement on Monday that this information will only contribute to "statistical data," presumably to determine how much is spent on educating undocumented students.
"We would like all parents and students to know, regardless of whether the enrolling student has an original or certified copy of their birth certificate, the student will be enrolled and receive full participation in all of the academic, co-curricular and extra-curricular programs that will be offered by the local school system," Craven said.
State authorities also sent school "sample letters" for parents of new students informing them of the new requirements and also trying to calm their fears, the Associated Press reported. "Rest assured that it will not be a problem if you are unable or unwilling to provide either of the documents," said the letter.
Critics say despite the state's efforts to assure families, the new law has instilled an atmosphere of fear.
The Associated Press reported last week that in Montgomery County, "more than 200 Latino students were absent the morning after the judge's Wednesday ruling." In a "tiny" town called Albertville, 35 students withdrew in one day, and in Shelby County about 20 students "either withdrew or told teachers they were leaving."
Janet Murgiua, President of the the National Council of La Raza, said in the conference call that it is "not just immigrants, or Latinos affected by this law, but all residents of Alabama." Murguia said the law is the "greatest educational crisis in the state since Jim Crow," adding that it is more disturbing than the Arizona's controversial SB1070 immigration law because it affects schools.
"It's another thing to have the target of a decision affect children. This not only goes against our constitution, but against our values," Murguia said in the teleconference.
"Educators should not be put in the position of being immigration law enforcers," said Randi Weingarten, President of the American Federation for Teachers. Educators are now also tasked with answering their students questions about what the law means and why their friends are missing from class, informed Weingarten in the teleconference.

"Nobody wins when a law pushes children into the shadows of society. Teachers should be safety nets, not snitches -- guardians, not guards," she said.