Many are unaware that bisexual people comprise more than half of the LGBT population in the United States. Yet bisexual people are among the most invisible, and face stigma, legal inequality, and a lack of bisexual-specific data that all contribute to poor outcomes for bisexual people across the country.
Today, the Movement Advancement Project released a new infographic illustrating the inequalities and disparities facing bisexual people. As someone who is out and proudly bisexual, I've heard the stereotypes and myths about bisexuals. For example, when people come out as bisexual, it is often assumed that they are "confused" about or hiding their "real" sexual orientation. These stereotypes and myths can lead to discrimination, invisibility, or a lack of acknowledgement that bisexual people exist. People may assume a bisexual person is heterosexual or gay based on the gender of their current partner, or may intentionally refer to the "gay" community in order to exclude bisexual people.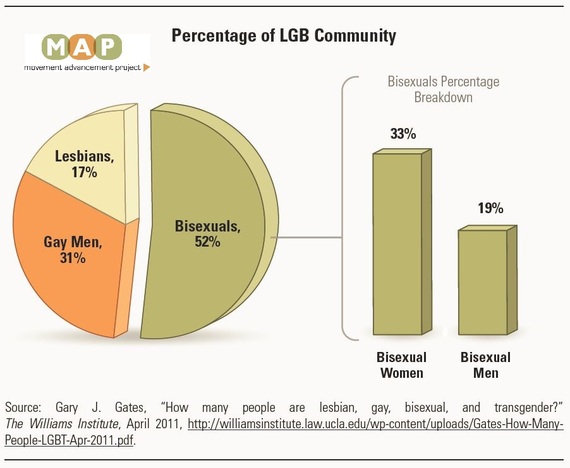 In addition to stereotypes and myths, and perhaps because of them, bisexual people suffer from high levels of violence, economic insecurity, poor health, and employment discrimination. For example, 61 percent of bisexual women say they have experienced rape, physical violence, and/or stalking by an intimate partner, compared to 43 percent of lesbians and 35 percent of straight women. As we shared in our report Understanding Issues Facing Bisexual Americans, nearly half of bisexual men (47%) report experiencing sexual violence other than rape in their lifetime. These numbers are too high.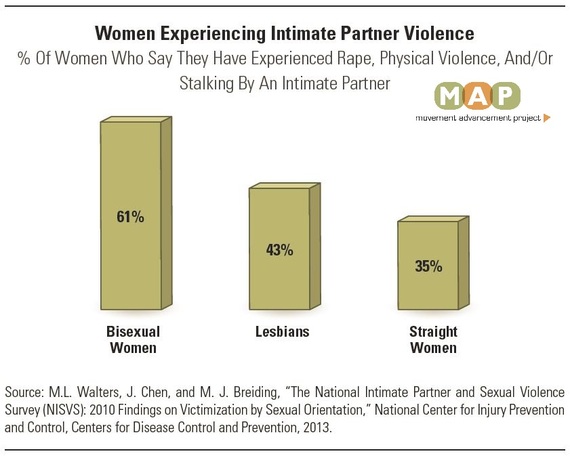 This Bisexual Awareness Week, the second annual week-long celebration centered on September 23, Celebrate Bisexuality Day, is a time for education and awareness. In a recent poll by You.gov, one-third of young Americans said they identified themselves as something other than "exclusively heterosexual." At the same time, bisexual people are half as likely to be out in the workplace as gay men and lesbians. And only about one-third as likely to be out to their close friends and family.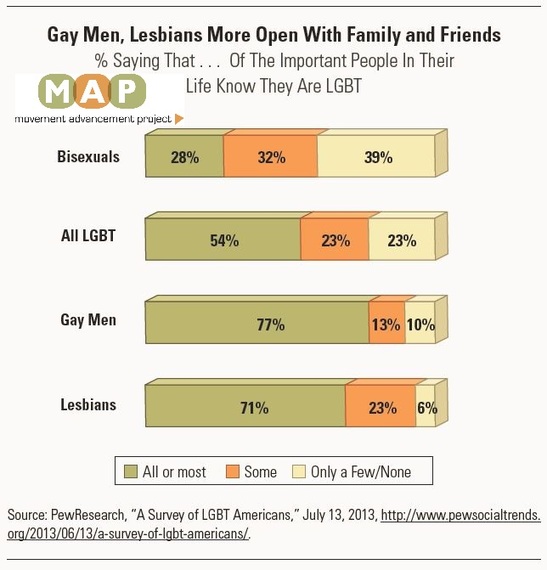 As part of a group of bisexual advocates and policy experts from across the country who have been working to outline concrete policy changes -- from suicide prevention and mental health services for bisexual youth to recommendations on data collection to protections for bisexual asylum seekers -- I was struck by the volume of data finding just how many bisexual people face discrimination, poor mental and physical health, and violence, often at much higher rates than our gay or heterosexual counterparts. It is critical that we establish robust services and programs to finally address the deep disparities that bisexual people face in many areas of life.
Popular in the Community