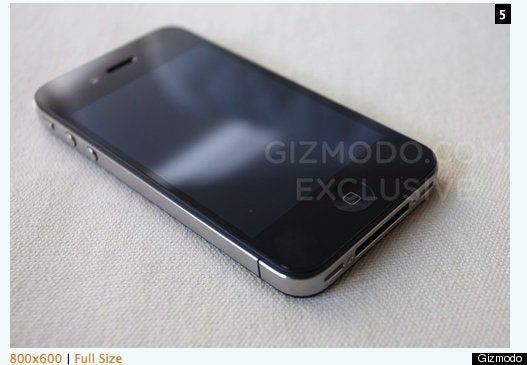 It seems eager Apple fans may not have to wait for Steve Jobs to take the stage to find out what will the next iPhone, dubbed the 'iPhone 4G' (or iPhone HD) will look like.
Gizmodo claims to have gotten its hands on 'Apple's next iPhone'--and has posted extensive pictures and video to prove it.
According to Gizmodo, which disassembled and inspected the purported iPhone 4G, new features of the upcoming iPhone include: a front-facing video camera, flash for the camera, a better display, an improved camera lens, an aluminum side casing (instead of plastic), an additional 3 grams of heft, and a 16 percent bigger battery.
This (alleged) iPhone 4G was lost at a bar in Redwood City, California, and had been disguised to resemble an iPhone 3GS. Gizmodo says of the found phone, 'We're as skeptical--if not more--than all of you. We get false tips all the time. But after playing with it for about a week--the overall quality feels exactly like a finished final Apple phone--and disassembling this unit, there is so much evidence stacked in its favor, that there's very little possibility that it's a fake. In fact, the possibility is almost none.'
Is this leaked iPhone 4G the real thing? Check out the photo and video below and tell us what you think.
Engadget has turned up additional photographic 'proof' of the iPhone 4G, which Daring Fireball's John Gruber lends credence to by pointing to a 2006 Apple patent filing.
WATCH:
Popular in the Community