 Shortly after taking over Apple in 2011, CEO Tim Cook promised to improve working conditions at overseas factories that make iPhones and other devices. But for the second time this summer, a watchdog group monitoring labor practices at these factories has released a report charging yet another iPhone factory of discriminatory hiring, unpaid overtime and poor living conditions for dormitory workers.
On Thursday, the New York-based nonprofit China Labor Watch said it found numerous labor violations at a U.S.-owned factory operating in the industrial city of Wuxi, China. The factory, owned by the St. Petersburg, Fla.-based Jabil Circuit, is thought to be manufacturing the cheap, plastic backs to Apple's rumored new line of low-cost iPhones.
Apple told the Huffington Post that it conducted three audits of Jabil Wuxi over the past three years. The company said that while the factory has generally complied with Apple's standard of 60-hour workweeks and that Jabil has "an excellent track record of meeting Apple's high standards," it found that some factory employees worked more than six consecutive days without rest.
"Apple is committed to providing safe and fair working conditions throughout our supply chain," an Apple spokesperson said. We reached out to Jabil for comment and have not yet heard back.
Recently, it seemed like Apple had turned a corner on its overseas labor practices. After a string of high-profile suicides at Foxconn factories, Apple agreed to audit its contractors and, in March, it proclaimed that 99 percent of its suppliers complied with the of 60-hour week standard.
Granted, Apple is a prime target for criticism because of its high profile. Many other gadget makers are no better. Still, it's hard not to forget these facts of life about iPhone workers as Cook and the rest of the Apple gang hawk new gadgets on stage on Thursday.
Pregnant women and old people need not apply: The factory in Wuxi only hires people between the ages of 18 and 25, according to CLW. It also conducts a pregnancy test on female applicants, though CLW was unable to confirm if Jabil refused to hire pregnant women. It also forbids workers from having tattoos or cigarette burns.
Mandatory, unpaid overtime: "110 hours of overtime per month is common, which is in excess of Apple's own code and even further in excess of Chinese statutory regulations on overtime hours," reports CLW. And much of this overtime is unpaid. According to CLW, morning and evening meetings that don't count toward working time account for about $23 in lost wages per month. Jabil makes new workers sign a document indicating the overtime is voluntary, according to CLW.
No time to sit: 11.5 hours of standing work is frequently the norm at Jabil Wuxi, says CLW. Breaks aren't. "Despite work intensity and continual standing, workers are given no breaks outside of meal breaks during a 12-hour shift," the report says.
No time to eat: And even those meal breaks are insubstantial. Read this presumably typical anecdote provided by CLW:
When Ting leaves for her lunch break, she first needs to pass through security. In a production facility with 300 workers, Ting has to wait in line for three minutes before getting to the check point. After passing security, Ting rushes to the factory cafeteria, which is on the third floor of another building. When she arrives at the cafeteria eight minutes later, she waits another three minutes to get her food. When Ting finally takes a seat to eat her lunch, she has just five minutes to eat before she needs to head back to the production floor.
No time to sleep: Imagine being in a dorm with seven other people, which is what happens in Wuxi, according to CLW. What's worse, workers assigned to day shifts and night shifts are put in the same room, making it hard for anyone to sleep well.
No money to live on: Overtime (even when some is unpaid) is a fact of life for Jabil workers in Wuxi because the cost of living in the city is far too expensive for their base salary. According to the report:
At Jabil Wuxi, the typical monthly base wage for a worker is 1,500 RMB ($245), while the average monthly income in Wuxi is 2,890 RMB ($472) for private industry employees and 4,615 RMB ($753) for non-private industry employees in 2012. The combined base wages for two adults working at Jabil (3,000 RMB or $490 per month) is insufficient to raise a child in Wuxi, with basic expenses for such a family amounting to 4,110 RMB ($671) per month.
So, how excited are you for the new iPhone?
Related
Before You Go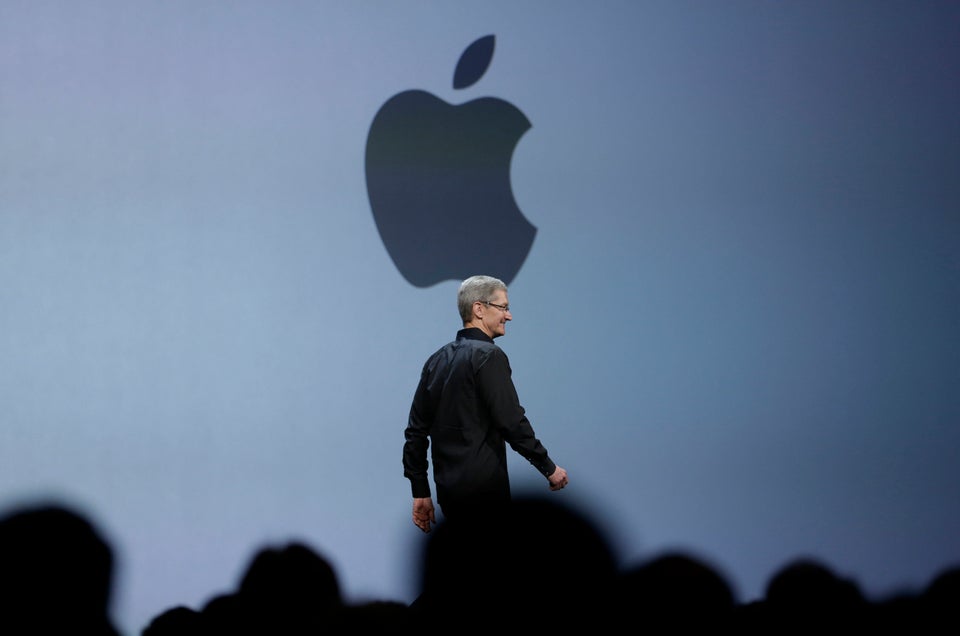 Apple WWDC Keynote 2013
Popular in the Community