Apple on Wednesday announced its newest iPhone models: the iPhone 6S and the iPhone 6S Plus.
The improved devices look identical to their predecessors, and Apple has added a rose gold color option. Other available colors are silver, gold and space gray.
The iPhones' most significant new feature is called 3D Touch. The phones recognize force, and as a result can react to all new gestures. Varying amounts of pressure let users do things like peek into emails within the Mail app or preview websites within Messages, and homescreen shortcuts allow for functions like taking a quick selfie. Apple said the new 3D Touch gestures will also give a user physical, tactile feedback.
The iPhone 6S comes with a 4.7-inch Retina display, and the iPhone 6S Plus comes with a 5.5-inch Retina display. Both models include new and more durable aluminum and glass, as well as faster LTE and Wi-Fi.
A speedy A9 chip gives the new iPhone faster computing power and graphics performance.
The phone has improved optics as well, with a brand-new 12MP iSight camera that has 50 percent more pixels than the previous model's 8MP camera. The phone also shoots high-resolution 4K video.
The devices have a new 5MP front-facing FaceTime HD camera, and all those nighttime selfies will benefit from a "Retina Flash" that lights up the screen to provide a flash for front-facing photos.
Live Photos bring video-like features of movement and audio to regular pictures. Users will be able to touch an image to show an extended moment in time from just before and after the photo was taken.
Touch ID has been improved on the phone as well, with a touch sensor that is twice as responsive to fingerprints as the one on the iPhone 6.
iOS 9, which includes various new features like transit directions in Maps, comes standard on the new iPhone 6S and 6S Plus.
Apple's announcement made note of an updated "Hey Siri" feature, which allows those with a 6S or 6S Plus to activate Siri simply by saying "Hey Siri" whether or not the phone is plugged into a power source, at which point the device can accept voice commands.
Along with the new iPhones, the company announced new charging docks, leather covers and silicone covers.
Pricing and storage configurations for the new iPhones remain identical to the previous generation (the below prices are based on two-year carrier contracts):
Apple on Wednesday also introduced the new iPhone Upgrade Program, which will be available at U.S. retail stores. The plans start at $32 per month and entitle buyers to a new iPhone each year with the carrier of their choice. Phones come unlocked and include the AppleCare+ protection plan.
Pre-orders for the new iPhone models start on Sept. 12, and the phone will be available in 12 countries including the U.S. on Sept. 25.
iOS 9 will become available to the public on Sept. 16.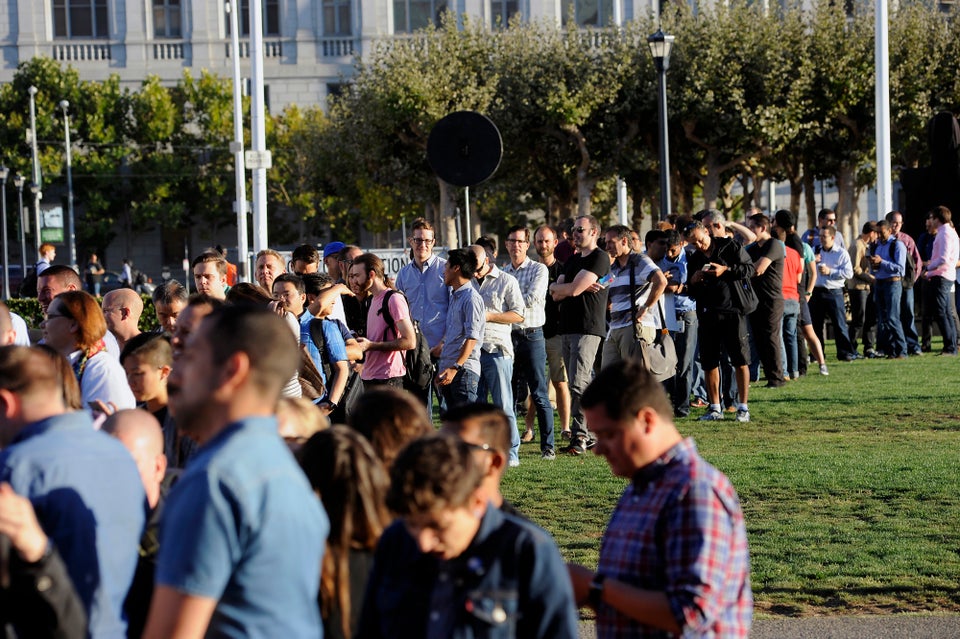 Apple Sept. 9, 2015 Special Event: As It Happened
Related