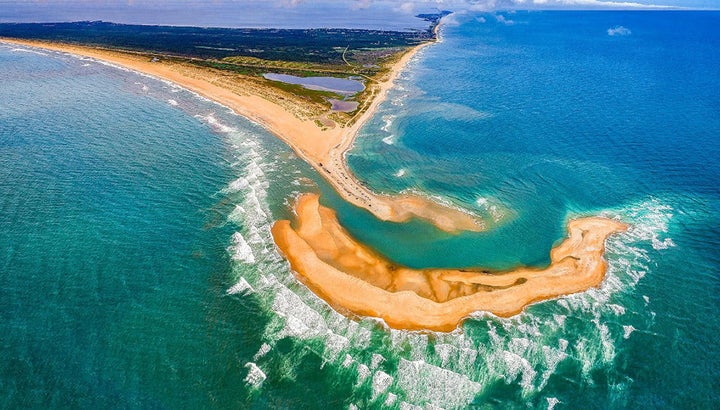 A very large new island has popped up off the coast of North Carolina, delighting locals and internet onlookers alike.
Locals are cruising over in rafts to pluck shells from the new island's sands, Travel + Leisure reports. An inlet with dangerous currents, sharks and stingrays separates Shelly Island from shore, making it dangerous to visit without proper expertise, according to Paul Paris, a research scientist at the University of North Carolina's Coastal Studies Institute.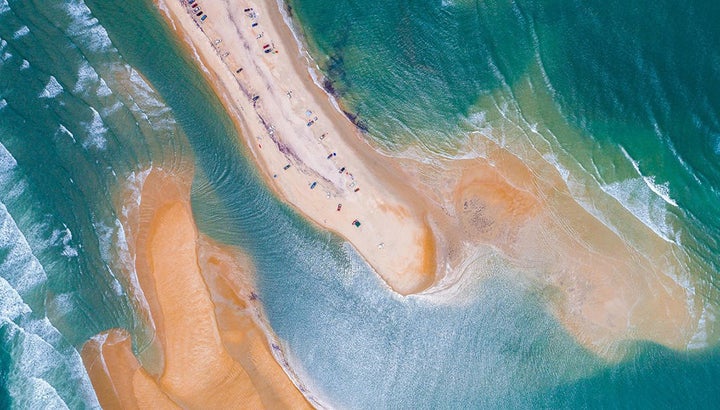 While its lifespan may turn out to be short, the spot is indeed an island by standard definition, Paris added. The trick is sneaking a visit before it disappears.
In North Carolina, "we live on a very dynamic coastline, and it's changing all the time," Paris said. "Things like [Shelly Island] come and go offshore. Whether it's there next year or not is anybody's guess."
Visitors should not swim to the island, Paris said, but experienced kayakers may be able to proceed through the inlet with caution. A small boat would work, too, if its operator is experienced.