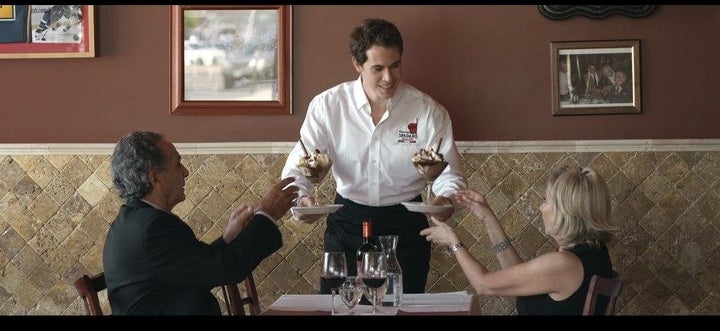 I remember my first trip to Rome. I was on a photo shoot for a big American fashion company. Before I left, I reached out to one of my best friends from college who was pursuing his Ph.D. in Classics. He had just spent the summer at the American Academy of Rome, so I decided to ask him for some advice for things to do while I was in the eternal city.
"Half the fun of Rome is being surprised what's around every corner." He said, "Definitely walk through the forum, and do not miss the marble statuary in the Museo Capitolio. You should see the Vatican Museum, but it's usually overcrowded and it's hard to appreciate all the stuff they have — it's an embarrassment of riches — literally. Stroll up and down the Corso for me and check out all the gorgeous flesh that walks along the Via Condotti as if it were a fashion runway. I don't know what it is about Italians —they just ooze sex. And need I mention the food? Eat a pizza, have some gelato, and oh yeah there's a great restaurant near the Pantheon called Da Fortunato — please, order the gnocchi with the gorgonzola sauce."
"Oh," he said before hanging up, "And make sure you kiss an 18-year-old Italian boy."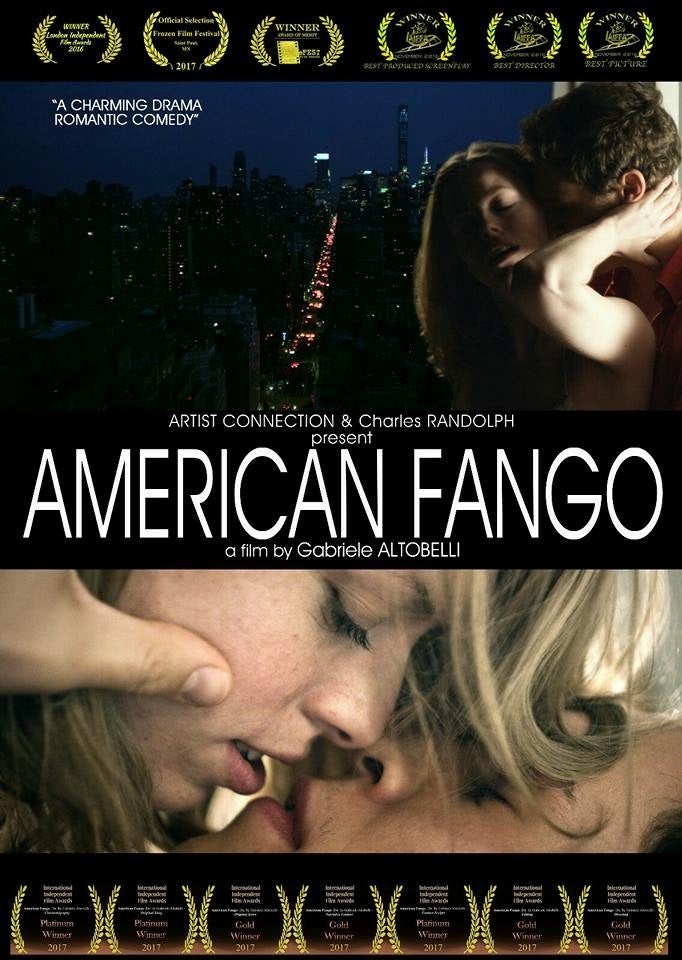 Watching American Fango brought the excitement I felt hearing those words for the first time in many years. It's that rare movie that transports you, not with big special effects, but with a warm and gorgeous cast who make you want to inhabit the globe trotting adventures of Francesco as he follows a woman he fell in love with to Los Angeles, and later New York City.
Director Gabriele Altobelli's feature debut captures the magic of young love and wanderlust —in reverse of my experience — for our lead, Francesco — portrayed by newcomer Brando Boniver — an aspiring actor with big dreams, who must navigate the challenges of arriving broke in a foreign land after traveling to Los Angeles to be with an American lover he met while filming a movie in Rome. Upon arriving, he's unceremoniously thrown out when her live-in boyfriend returns. He leaves LA for NY where he has some more solid contacts and thus begins Francesco (and the audience's) romance with New York City as seen through his eyes. New York figures as both an erstwhile character in the film as well as the projection of Francesco's dreams and desires.
According to producer Charles Randolph, the film hews closely to director Altobelli's own experiences, which adds the authenticity that allows the storytelling to transport you. Most times when American viewers watch an Italian film, they want to be transported to Rome, but Francesco is the vessel that both represents Rome and also is the lens through we have the opportunity to fall in love with New York all over again.
Oh and, everyone will want to kiss this Italian boy too.
American Fango will be released in the Spring on all digital platforms and on DVD via Little Studio Films. American Fango is an official selection of and will have its red carper premiere this March at the North Hollywood Cinefest.
Popular in the Community