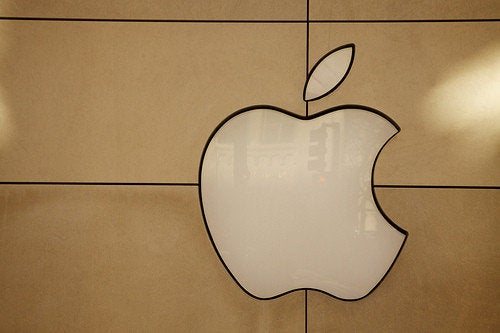 Apple is just full of surprises this month, aren't they?
The previous assumption had been that if you wanted to listen to music you had uploaded into the cloud, you would have to download it onto your devices; now, it looks like you'll be able to listen to that music from any device that has an Internet connection, without the need to download the tunes onto that gadget.
HOW IT WORKS 1. You have music on your computer. I won't ask where you got it; you just have it in iTunes.
2. You link up all the music on your computer to the music in iTunes using iTunes Match. Apple looks for a corresponding track in its database to "match" to your track.
3. If Apple finds a match, you can stream that song, as a high-quality 256kbps AAC file, from anywhere in the world, on up to 5 computers you register with Apple, plus your phones and tablets running iOS (Insanely Great Mac says 5 devices; This Is My Next says 10).
4. If Apple does not find a match, you can upload that song into the new iCloud so that it can be listened to from anywhere.
On first glance, it is kind of shocking that record companies agreed to this, as this just might encourage illegal downloading of music at home--rather than buying the song from iTunes, users could potentially download it illegally, find its iTunes match using iTunes Match, then listen to that song anywhere via Apple's iCloud streaming service. So, good news for pirates, and also good news for audiophiles, who may have quickly ripped music from CDs or LPs, or who have music saved at lower bit rates in order to save hard drive space, and want to listen to higher quality recordings of their music.
UPDATE: According to All Things D, an Apple spokesperson has said that the new service isn't technically streaming; rather, the service will play the song as it downloads to your device.
"Apple says that what looks like a 'stream' is really a simultaneous listen and download — users can hear the song while their machine ingests it," All Things D's Peter Kafka writes.
Still, it's a surprising (and fun) feature of iTunes Match. Read more from All Things D here.
Calling all HuffPost superfans!
Sign up for membership to become a founding member and help shape HuffPost's next chapter