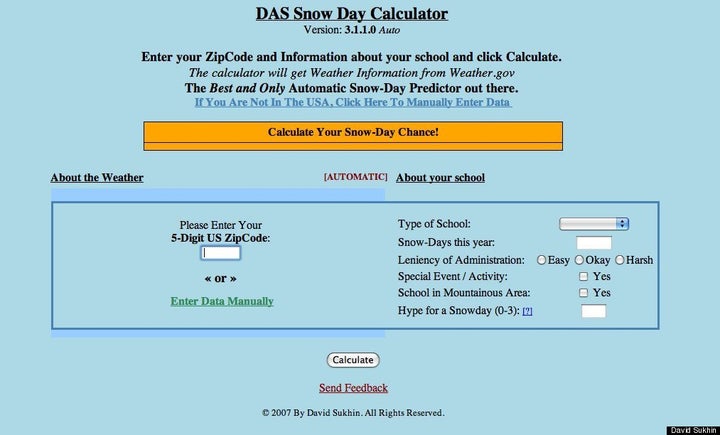 Forget Punxsutawney Phil as a winter-weather harbinger. David Sukhin, a high school junior in Watchung, N.J., has created an online Snow Day Calculator to predict school closings, reports Boston's WBUR.
Users plug in information about their location and school district. The calculator then factors in all the variables along with hour-by-hour updates from weather.gov. Users also can plug in soft data such as how readily the district historically has called snow days.
Sukhin developed the idea when he was in sixth grade, and it's never once been wrong. Still, he says he remains humble.
"I'm always nervous, every time I read the prediction and I look at the weather myself. I'm always nervous if it's going to be right."
This winter, more than 7,000 unique zip codes have been entered on the site, and it had more than 150,000 hits on January 20th alone, according to the New York Times Freakonoimcs blog. Author Ian Ayres says he's impressed.
"College admissions committees take note. This is just the kind of kid I'd want at my school."
Popular in the Community