 Republican Chris Christie has won reelection for governor of New Jersey.
Christie was declared the winner by NBC and CNN. He defeated Democrat Barbara Buono in the race.
The Republican incumbent led his Democratic challenger 20 points in the most recent poll leading up to the election, released by Monmouth University on Monday.
Christie, a blunt, tough-talking former prosecutor, has been highly visible working with Democrats, such as newly elected U.S. Senator Cory Booker, the former mayor of Newark.

But he is perhaps best known for praising U.S. President Barack Obama for his response to Superstorm Sandy last year.

That gesture, which Christie explained was part of his job, infuriated many national Republicans who thought it hurt their presidential candidate Mitt Romney days later at the ballot box.

Christie's popularity has remained high since the storm swept ashore, wreaking billions of dollars in damages and displacing hundreds of thousands of residents.

He leads Buono 60 to 35 percent in communities hardest hit by Sandy, the Monmouth University poll showed. Statewide, he leads 57 percent to 37 percent.
For other election news, visit HuffPost's live results page here.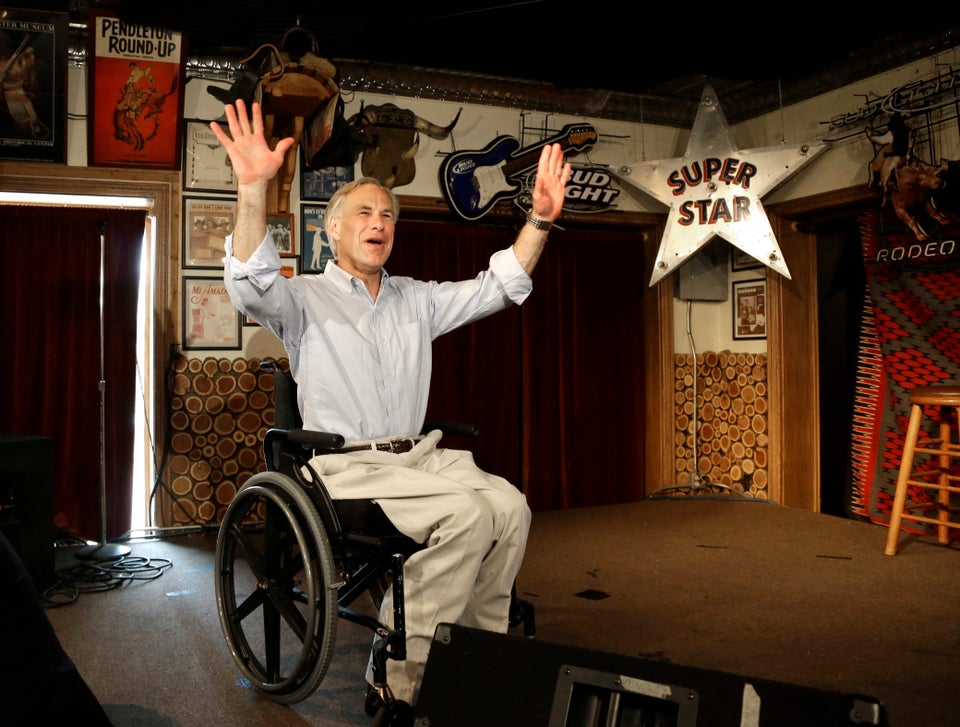 2014 Gubernatorial Candidates
Popular in the Community