As a result of the report, 109 individuals were referred to the state Division of Criminal Justice for possible prosecution, according to a statement released by the comptroller's office. While 83 of these individuals work for the government, the rest are members of a public employee's household.
New Jersey's free school lunch program is part of the National School Lunch Program, which provides free or reduced-price meals to students in need. State and federal funding for school districts is partially tied to their number of students who need free lunch. When parents apply for the free lunch program, they must confirm their awareness that giving false information could result in criminal penalties, notes the New Jersey comptroller's statement.
New Jersey documented the alleged fraud while investigating free lunch programs in 15 school districts over a three-year span.
One school board member from Pleasantville is said to have underreported her household income by nearly $180,000 over the course of three years. When asked about her application's discrepancies, she allegedly told investigators "she did not include her own income on the applications because she herself was not the person receiving the free student lunch," and that her income was "none of (the school district's) damn business," according to the comptroller's report.
Investigators found that the total amount of underreported income over the past three years was more than $13 million.
"We took on this project because we were concerned about the ability of public employees to use their knowledge of the workings of the free lunch program to improperly obtain benefits," New Jersey Comptroller Matthew Boxer said in a statement. "Those who know the rules of the program have a greater opportunity to submit a fraudulent application and avoid any scrutiny.
At a press conference Wednesday, Governor Chris Christie called the report's findings "absurd and obscene" and called for the lying employees to be "fired and prosecuted."
Before You Go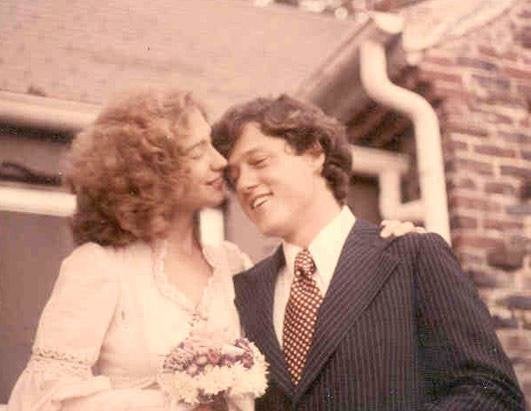 Hillary And Bill Through The Years
Popular in the Community