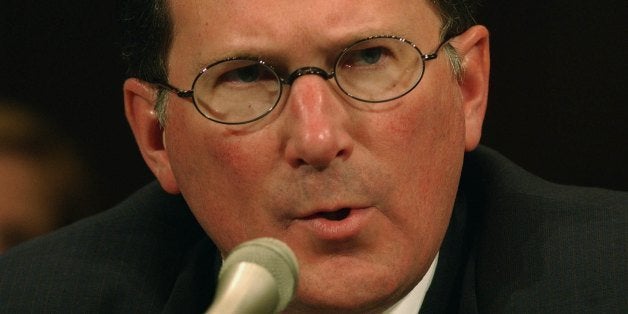 NEW YORK, Sept 11 (Reuters) - A federal appeals court on Thursday upheld New Jersey's ban on counseling intended to change the sexual orientation of gay and lesbian children.
By a 3-0 vote, a panel of the 3rd U.S. Circuit Court of Appeals said the ban, which Republican Governor Chris Christie signed into law in August 2013, did not violate the free speech or religious rights of counselors offering "gay conversion therapy" to convert homosexual minors into heterosexuals.
The panel also said the plaintiffs, who included licensed therapists and a Christian counseling group, lacked standing to pursue claims on behalf of their minor clients.
Circuit Judge D. Brooks Smith said the ban, the second in the country after California's, appropriately advanced New Jersey's legitimate interest in protecting people under the age of 18 from harmful or ineffective professional treatment.
He also said New Jersey had shown that the potential harm from gay conversion therapy was "not merely conjectural," reflecting concern by the American Psychiatric Association and other groups about such risks as anxiety, depression and suicidal thoughts.
Lawmakers may "rely on the empirical judgment of independent professional organizations that possess specialized knowledge and experience ... particularly when this community has spoken with such urgency and solidarity," wrote Smith, an appointee of President George W. Bush.
The other judges on the panel were appointed by Presidents Jimmy Carter and Barack Obama.
In 1973, the American Psychiatric Association declassified homosexuality as a mental disorder, but various conservative and religious groups have since argued that sexual orientation can be changed.
Plaintiffs challenging the New Jersey ban included two counselors, the National Association for Research and Therapy of Homosexuality, and the American Association of Christian Counselors.
"Laws banning counseling in this area are simply unconstitutional violations of free speech," the plaintiffs' lawyer Mathew Staver, chairman of Liberty Counsel, said in a statement. He said there will be an appeal to the U.S. Supreme Court.
Christie's office declined to comment, and the state attorney general's office had no immediate comment.
The decision "will do a lot of good for young people who are at great risk of harm from unscrupulous or misguided therapists," Hayley Gorenberg, deputy legal director of Lambda Legal, a nonprofit advocating for rights of gay and transgender people, said in an interview. "It validates the state's strong interest in preventing these snake-oil efforts."
Thursday's decision upheld a November ruling by U.S. District Judge Freda Wolfson in Trenton, New Jersey.
The appeals court said Wolfson had erred in finding that New Jersey law regulated conduct and not speech, but said the law's limits on speech were "not more extensive than necessary."
California Governor Jerry Brown signed that state's gay conversion therapy ban into law in 2012, and the 9th U.S. Circuit Court of Appeals upheld it in August 2013. The Supreme Court in June refused to disturb that ruling. (Reporting by Jonathan Stempel in New York; Editing by Lisa Von Ahn and Tom Brown)

Before You Go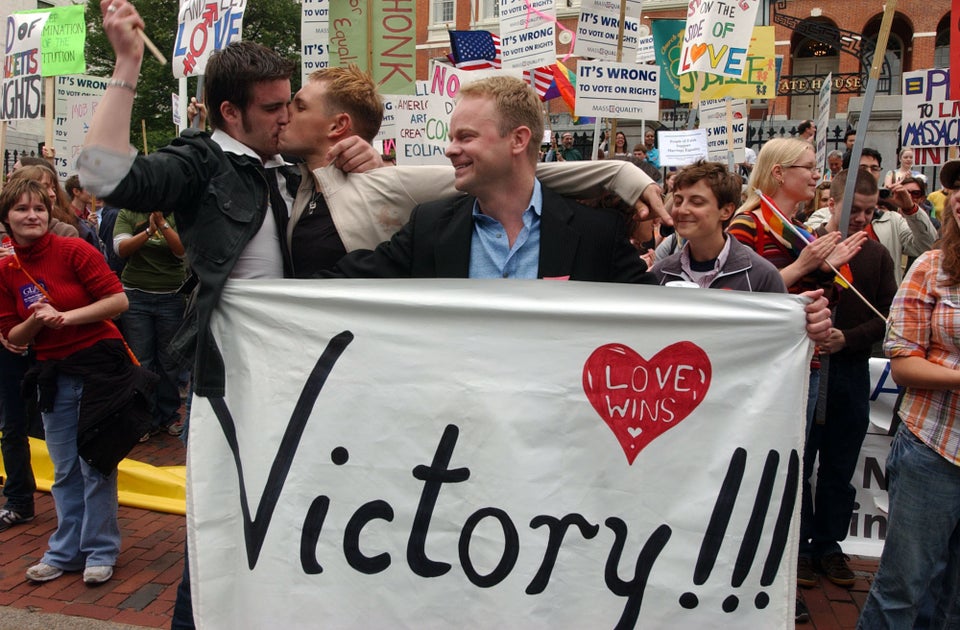 10 Incredible Improvements For LGBT People Since The First State Legalized Gay Marriage
Popular in the Community