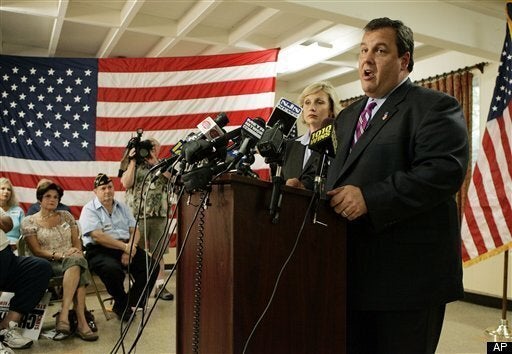 Driving in New Jersey is not easy. The last thing I want is the whole world eyeballing my lifelong New Jersey driving record. That said, it is tough not to snicker when The Star-Ledger unearths that somebody who wants to convince the state that he will take it in the right direction drove the wrong way down a one-way street in Elizabeth and got in an accident that injured a biker.
According to The Star-Ledger -- attributing a police report -- Republican candidate for Governor Chris Christie in 2002 got lost in Elizabeth and attempted to turn right onto a street that was one-way in the other direction. A motorcycle was riding toward him; both hit the brakes; the bike slid into Christie's car, and the biker ended up in an ambulance to University Hospital in Newark. The extent of the biker's injuries is unknown. Christie walked away uninjured, and without a ticket.
The Christie camp gave this humble response: "This was just an unfortunate accident and just like a lot of us, Chris knows he can always be a better driver." On that note, I've got nothing more to say, other than I also know I can always be a better driver, so, again, there's no need to dig into my driving record.
Related
Popular in the Community