A New Jersey school district is under fire for a policy that permits its schools to bar students with mounting lunch debt from participating in extracurricular activities, including attending prom, going on field trips and buying yearbooks.
The Cherry Hill Board of Education, which oversees 19 schools and 11,000 students outside of Camden, said its principals are allowed to withhold certain privileges should a student's lunch debt reach $75 without a timely response from a parent.
This penalty has also been levied against students who damage school property.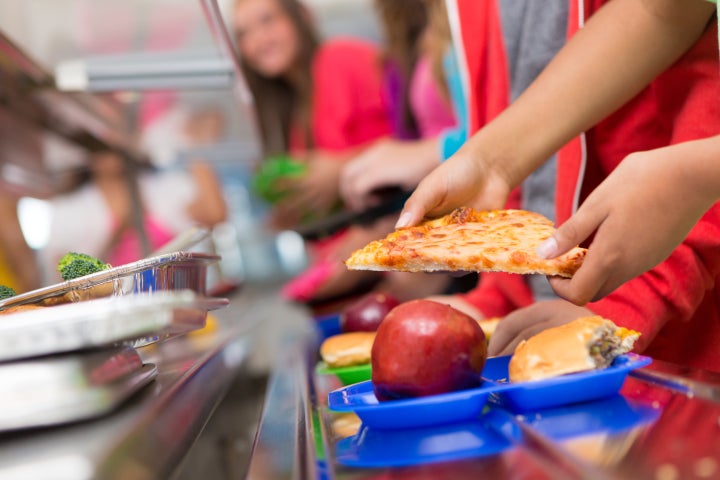 "It is our greatest hope that, with the increased outreach to all families in arrears, we would never reach the point of revoking privileges to any student," Barbara Wilson, a public information officer for Cherry Hill schools, told HuffPost in an email Wednesday.
The district's controversial lunch policy gained nationwide attention earlier this week when presidential contender Sen. Elizabeth Warren (D-Mass.) tweeted out a report about the school activity ban, which she called "cruel and punitive."
Fellow candidate Sen. Bernie Sanders (I-Vt.) also spoke out against the policy, tweeting, "'School lunch debt' is not a phrase that should exist."
Student lunch debt has been a longtime concern within the district. At a Board of Education meeting back in August, officials said student lunch debt had ballooned to $18,000. This followed a prior debt of $25,000 being erased in 2017.
Cherry Hill Superintendent Dr. Joseph Meloche, speaking at the meeting, argued against wiping out a list of debt owed by students as a solution to the problem.
"There are absolutely children on that list who are in financial need. We know there are issues, that they need our support," he said. "Wiping out the debt, merely paying the money that the family owes, does not help the children because we've been feeding the kids and we're going to continue feeding the kids."
"Wiping out the debt, merely paying the money that the family owes, does not help the children because we've been feeding the kids.""
Wilson repeated that point, stating that students, regardless of how much debt is owed, will receive a non-discriminatory school lunch. Over the summer, the school district considered giving students who owed more than $10 tuna fish sandwiches for lunch. Students who owed more than $20 would have received nothing.
"All children are fed, and all who get in line for lunch are provided the lunch of their choice, regardless of whether they have money for it or not," she said.
Wilson also attempted to strike down multiple reports that the district turned down a local businessman's offer to pay off the students' current lunch debt. StopRite grocery store chain owner Steve Ravitz said on Facebook that he sought to do so and was rebuffed.
Ravitz "has not, at any time, contacted the school district with an offer of financial support," Wilson told HuffPost, adding that Dr. Meloch tried to reach out to Ravitz about the offer but has not received a response.
Ravitz's son, Jason Ravitz — who is the deputy mayor of neighborhing Voorhees Township, New Jersey — disputed Wison's claim in a phone interview with HuffPost.
"The only thing I'll say is I really don't appreciate whether it's the Board of Education or the superintendent's office saying that my father never made a formal offer or serious offer, almost questioning his intentions or mocking him," he said.
"It's offensive and nobody's going to buy it because people know that my dad has already been there to help families in need," he added.
Ravitz said he and his family are currently busy organizing Thanksgiving meals for local families and that "it's best for the school board and for the administration to do their jobs."
Popular in the Community