 Democrat Cory Booker and Republican Steve Lonegan didn't agree on much of anything during Friday's U.S. Senate candidate debate in New Jersey, trading barbs on a variety of issues including abortion and their personal finances.
The two are facing off in an Oct. 16 special election necessitated by the death of Sen. Frank Lautenberg (D-N.J.) in June. The hour-long debate, which was broadcast online by WABC in New York, is scheduled to air over the weekend.
Lonegan repeated a variety of attacks he has used during the campaign, claiming that the popular Newark mayor is too focused on issues outside of New Jersey and not on his current job. Lonegan has long attacked Booker's penchant for tweeting, and his trips to California and other places.
"Newark needs real leadership," Lonegan said in the debate. "Newark needs a leader, not a tweeter. New Jersey needs a leader, not a tweeter."
Booker painted Lonegan as too close to the tea party, saying his opponent wants to do the tea party's bidding in the Senate. He zeroed in on Lonegan's seven-year tenure heading the New Jersey chapter of the Koch brothers group Americans for Prosperity, pointing out that AFP fought against raising the minimum wage. Lonegan opposed federal aid for Hurricane Sandy, Booker said.
Lonegan, one of New Jersey's most conservative leaders, has said in the past that the Koch brothers did not finance the New Jersey AFP chapter and that he opposed the Sandy aid bill due to a lack of spending cuts made to pay for the aid.
The personal finances of both men became a point of contention, too. Booker criticized Lonegan for not releasing tax returns filed during his 12-year tenure as mayor of Bogota, N.J., and claimed that Lonegan made millions in the real estate business. Lonegan attacked Booker for receiving money from his former law firm while he was in City Hall. Booker defended himself, noting that it was money he was owed as a result of separating from the firm before he became mayor. Booker was criticized for the law firm payments after it was revealed that the firm received contracts from city agencies controlled by boards appointed by Booker.
Lonegan also repeated attacks on Booker's paid speeches around the country, noting that Booker has made a six-figure salary as mayor.
"This warrants being investigated," Lonegan said. "This man has made his entire fortune as mayor of Newark."
Booker said he has donated much of the speaking money to charity, and that his national travels allowed him to talk to business leaders and non-profit leaders about Newark and gain investors for the city.
The two also traded barbs on abortion. Booker said he supports protecting a woman's right to choose and Lonegan claimed that Booker supports taxpayer-funded abortions in the eighth month of pregnancy. Booker denied that, and accused Lonegan of hiding his own abortion views.
"Before he makes up fiction, he should tell his own facts," Booker said. "That he supports criminalizing abortion in the cases of rape and incest."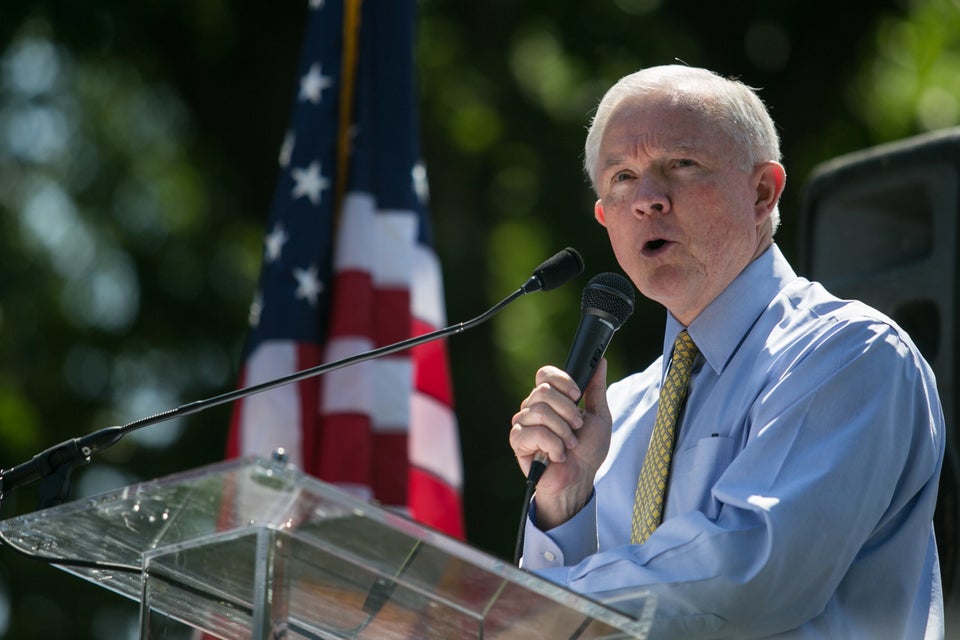 Senate Seats Up For Grabs In 2014