 New Jersey residents support efforts to protect coastal communities from the hazards of storms and flooding, but they don't want to pay for them, a new research paper concludes from public opinion polling.
The study by researchers at Rutgers University looks at polling that found a majority of New Jersey respondents support building and zoning changes that would help mitigate the effects of natural disasters. The polling showed 62.5 percent said they strongly agree that local governments should be allowed to "require housing in some areas to be built in ways highly resistant to natural disasters." Another 22 percent said they somewhat agree with that statement. The article will be published in the journal Risk Analysis, and was posted online this month.
Sixty-one percent of respondents said they strongly agree that the federal and state governments should "identify the areas to not be developed" because they would provide natural buffers from storms. And 53 percent of respondents said that they strongly agree that infrastructure, like roads, water lines and sewer lines, should be relocated away from vulnerable areas. The poll was taken in early 2013, a few months after Hurricane Sandy ravaged the state in October 2012. Hurricane Irene also caused significant damage there in August 2011.
Lead author Michael R. Greenberg, a professor at Rutgers' Edward J. Bloustein School of Planning and Public Policy, told The Huffington Post he was surprised by how strongly the public supported some measures that would restrict land use. "I thought people would say, 'I'm not letting them do this to my home, my town,'" said Greenberg. "That comes across as un-American almost."
But after Sandy and Irene, said Greenberg, researchers found that "the public is responsive when they see something, when they feel it's personal, when it affects their lives."
A majority said they strongly or somewhat agree that local governments should be allowed to prohibit housing in some areas, and that it should be able to buy out properties in risky areas to turn them into open space.
Climate change is predicted to make coastal hazards worse through changes in extreme weather, sea level rise, erosion, and increased storm surge. The Rutgers polling found that 64 percent of respondents thought that climate change presents risks to them personally, and to their communities. Those who were most concerned about climate change were also most supportive of policies to reduce coastal risks.
But poll respondents largely did not support ways to fund those coastal mitigation efforts. Only 24 percent supported raising the state sales tax 1 percent for 5 years to pay for it. Only 19 percent said they would support a 5 percent increase in the state income tax to pay. Even fewer -– 14 percent -- supported a 5-cent increase in the gasoline tax to fund it. A majority, 52.5 percent, supported an additional tax on hotels, airports or recreational facilities that would likely be paid by tourists.
Greenberg said public support for mitigation efforts has likely increased because of the recent storms. But as time passes, he said, "the public will back away from what you see in the paper." That would make it harder to put in place policies to curb risk.
"I'd hate to have to have another huge storm for people to focus on this," said Greenberg. "There's a window of opportunity to get this done."
Before You Go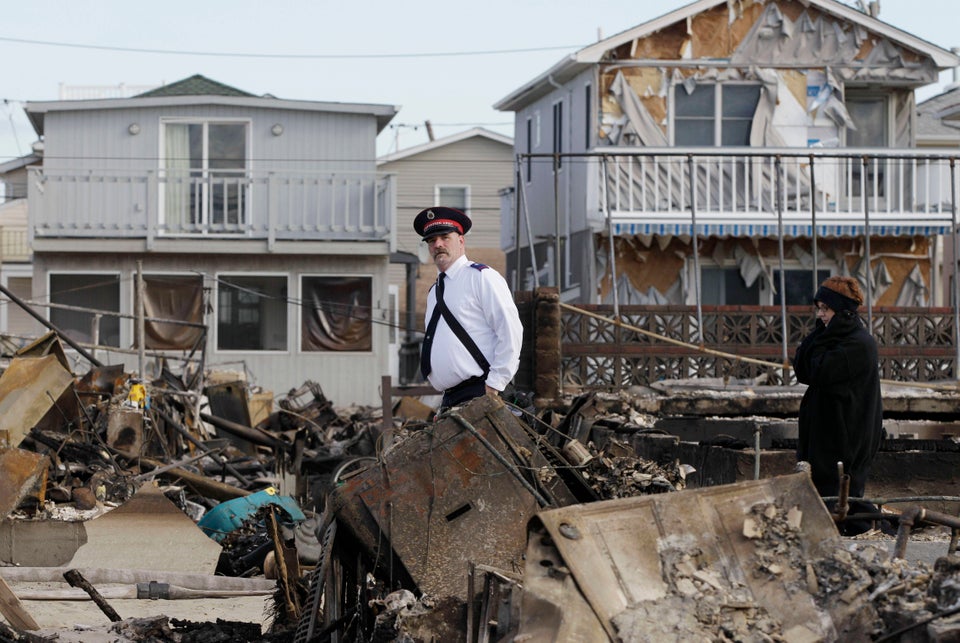 Hurricane Sandy
Popular in the Community