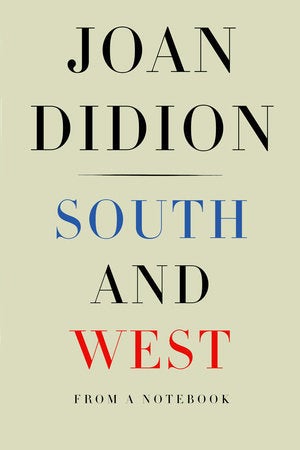 "We had misunderstood one another, or we had not," Joan Didion wrote in a short entry to her book of observations about the South and California, South and West. Written in 1970, the collection was published last week, a testament to the timeliness of its contents.
The chapter is one of the few written while Didion was in Meridian, Mississippi, where she stayed at a Howard Johnson's and watched children dry off with confederate flag towels. The writer tried and failed to set up meetings with the director of a cosmetology academy and a business college in town; the purpose of the trip was to drive through Southern cities of all sizes, learning more about a region she hadn't immersed herself in for years.
But, the cosmetology director was shy about visitors ― she told Didion that she "wasn't interested in any magazines at the present time." The business school director booked the appointment, but failed to show up.
Such reticence about outsiders is a theme in Didion's notebooks. At an award ceremony for a Mississippi Broadcasters organization, a presenter tells a parable about a bee staying still so as not to be eaten by a cow. The writer observes that the crowd instantly understood the moral, one about docility amid tumult. "It continued to elude me," she writes.
Much eluded Didion on this trip. The tendency for Southerners to speak modestly as a kind of self-defense was a particularly puzzling convention. So the writer, whose approach to storytelling and note taking includes quiet observation, was forced to stand out. She was often carded at bars and restaurants, presumably because her hair was straight and not done up in curls, a less pampered look only younger Southern women wore.
She visits a doctor for an injured rib, worried that her status as a non-Southerner will make the experience awkward. The doctor tells her he lived in the North briefly, and even thought he could stay, but eventually returned to his birthplace. She remembers women she knew in New York, whose Southern upbringings eclipsed their experiences in the city ― no small thing, considering the bustle of the larger place. The South, then, seems to Didion like an alluring mystery, one she never quite figures out.
With her usual avenues into knowing a society and its people blocked off, Didion relied on another of her stalwart techniques: making sense of a place through its weather. In "Los Angeles Notebook," an essay in Slouching Towards Bethlehem, written five years before her 1970 Southern expedition, she compared the capriciousness of Californians to the surreal Santa Ana winds.
Similarly, Didion's notes on New Orleans focus on the fatalism of its residents, which she connects to the city's tyrannical heat. "Bananas would rot, and harbor tarantulas. Weather would come and be bad," she wrote. "The temporality of the place is operatic, childlike, the fatalism that of a culture dominated by wilderness."
Her observations, then ― being those of an outsider ― are poetic and critical, but not thorough or truly meaning-making. Still, the comparisons to modern-day middle America and its desire to protect hierarchical and oppressive values can easily be drawn.
An incomplete list of beliefs held by Southerners, according to Didion: marijuana is for hippie trash, wives should seek permission from their husbands in order to take lengthy business trips, a woodcut of Christ and a lighted cosmetic mirror are equally valuable items, demonstrators are unruly, and the press is biased against the South.
The latter two points might strike a chord with modern readers. They resonated with Didion, too, who, upon leaving the South's Gulf region, wrote, "I had the feeling that I had been too long on the Gulf Coast, that my own sources of information were distant and removed."
With an anthropologist's detachment and precision, Didion took notes on the South that, while lyrical and often funny, do little to empathize with the region. Still, the writer reinforces the paradoxes of Southern warmth, and exposes contradictory beliefs about race and religion.
Joan Didion is the author of nine nonfiction books, including Blue Nights and The Year of Magical Thinking. She's also the author of five novels. She currently lives in New York City.
Fans of Didion and of narrative nonfiction in general. And, anyone who wants to learn more about America beyond the coasts.
What other reviewers think
The Washington Post: "At times, the notes are merely disconnected impressions. In one regrettable case, a harangue by a good ol' boy is presented verbatim for pages. Still, salvation keeps arriving: Sentences — with their detached, reportorial tone, their economy of words, and piercing observations — that are vintage Didion."
Kirkus: "An almost spectral text haunted by a past that never seems distant."
"In New Orleans in June the air is heavy with sex and death, not violent death but death by decay, overripeness, rotting, death by drowning, suffocation, fever of unknown etiology."
"The sense of sports being the opiate of the people. In all small towns the high school gymnasium was not only the most resplendent part of the high school but often the most solid structure in town, redbrick, immense, a monument to the hopes of the citizenry. Athletes who were signing "letters of intent" were a theme in the local news."
The Bottom Line is a weekly review combining plot description and analysis with fun tidbits about the book.
Before You Go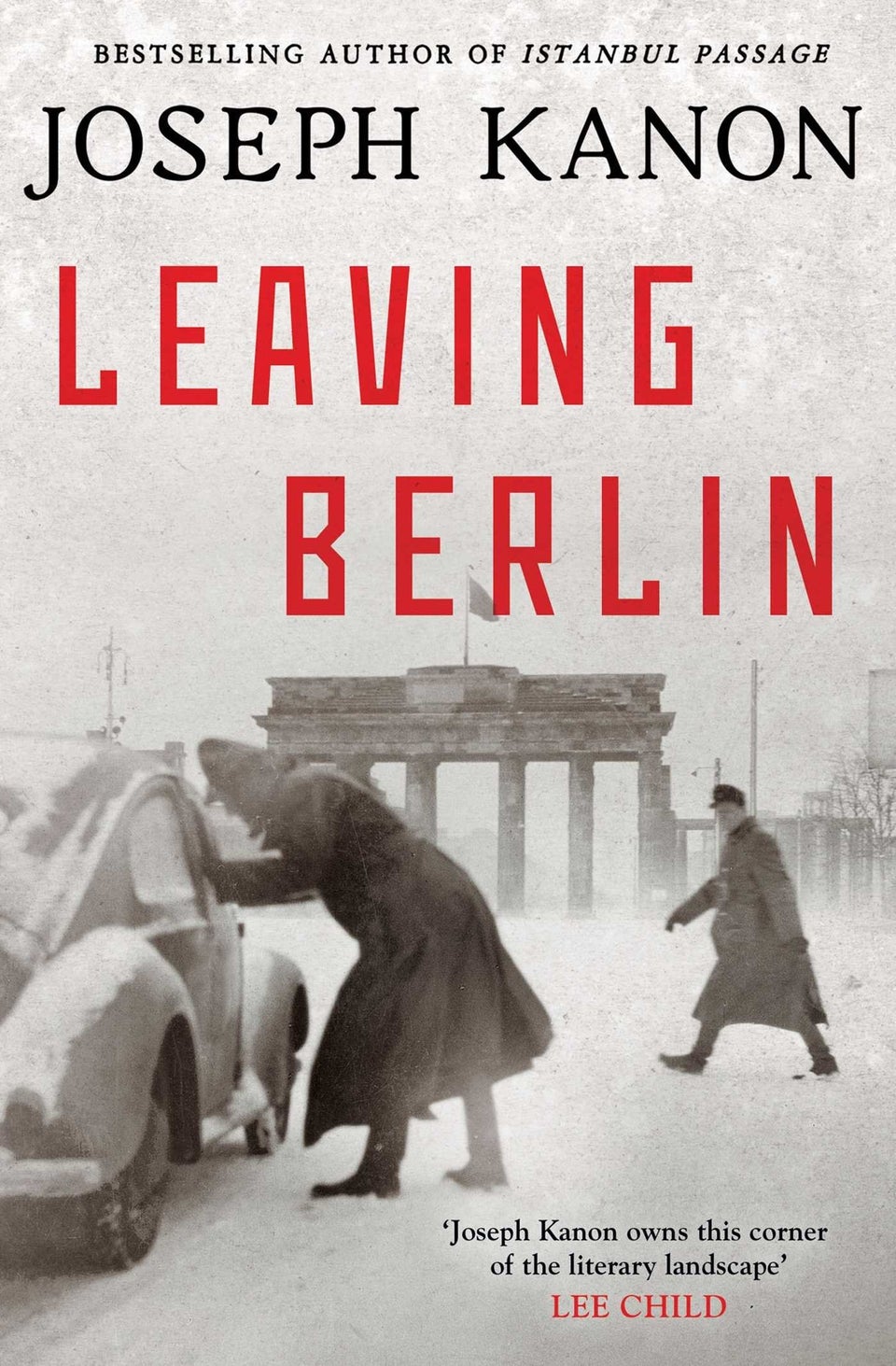 9 Novels That Will Keep You In Suspense
Popular in the Community