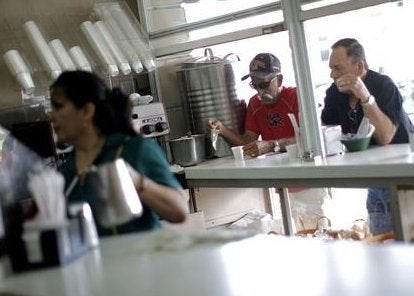 TrimTabs drills into the Labor Bureau's data for new jobs added in last year, to reveal some unsetting details: "Of the 1.1 million private jobs gained in the last year, 650,000 or 60% are jobs that have absolutely no real wealth creation capacity, nor do they provide any real benefits."
60% of new jobs went to Temporary Help, Leisure & Hospitality and Retail trade. Leisure and hospitality pays an average hourly wage of $13.14, while a retail salesperson brings in an average of $11.84 an hour, according to the BLS' database. Temporary help services can be slightly more lucrative at the higher end (Registered Nurses earn $32.77 an hour), but packers and packagers only earn an average of $8.62 per hour.
These jobs are certainly better than no jobs. But for the economy to grow sustainably -- without the crutches of $1+ trillion per year in federal deficit spending, zero percent dictated interest rates, and tens of billions per month in central bank debt monetization -- American companies need to start generating more higher-paying jobs at home.
Last December, the New York Times reviewed a grim reality for Americans returning to the workforce after a layoff. All too often, new job means a lower standard of living and less satisfying work. The effects are emotional as well as economic:
"In many cases, these people are not very happy," said Cliff Zukin, professor of public policy and political science at Rutgers University and one of the authors of the study. "They're the winners who got new jobs, but they're not really what they want, and not where they want to be."
Related
Popular in the Community