That news was hardly surprising as Roots drummer Questlove spoiled Timberlake's surprise over the weekend by posting about it on a message board at his site, Okayplayer.com. Timberlake had spent a week with Questlove and The Roots on "Late Night With Jimmy Fallon," and the drummer also acted as DJ before Timberlake's "surprise" show at South By Southwest in Austin, Texas on Saturday night.
i will say the album is OVERLY ambitious. like a LOT of ideas crammed into one. spoiler alert. 20/20 Vol 2 comes out in nov. (10 songs now.....10 songs later= 20 vision) i admire the balls it took to make this record. cause he coulda easily urshurd his work in and made diplo his teddy riley to 20/20's dangerous instead of sticking with timb's Quincy. feel me?
Timberlake, it should be noted, did not confirm the November release date.
For now, the singer is concerned with his new album, which has streamed on iTunes for the last week. For more on what has become the first leg of "The 20/20 Experience," including potential sales numbers, head over to THR.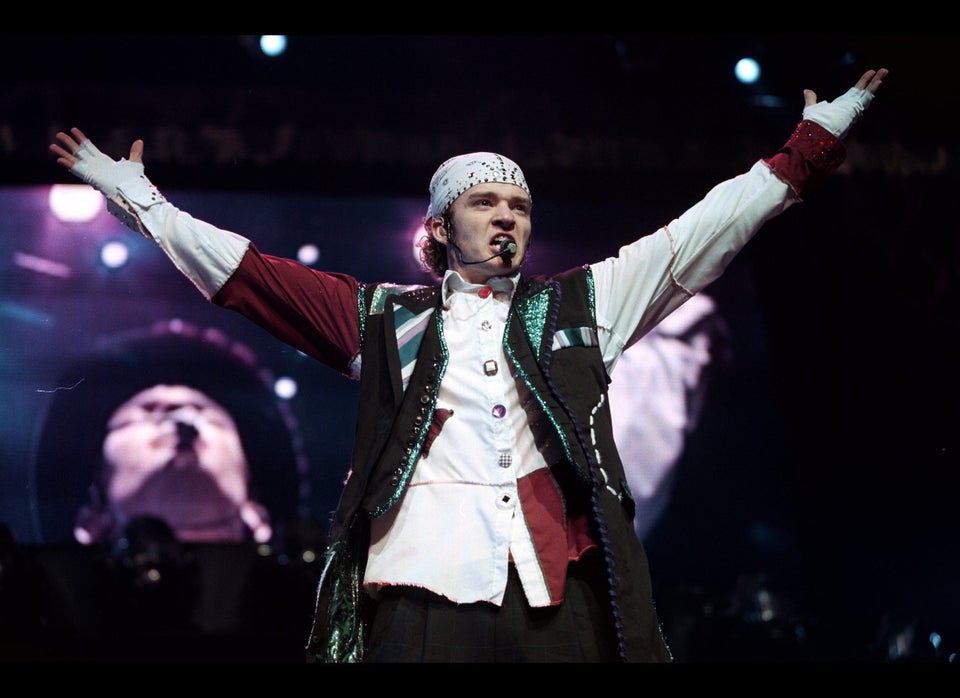 Justin Timberlake, Then and Now
Popular in the Community