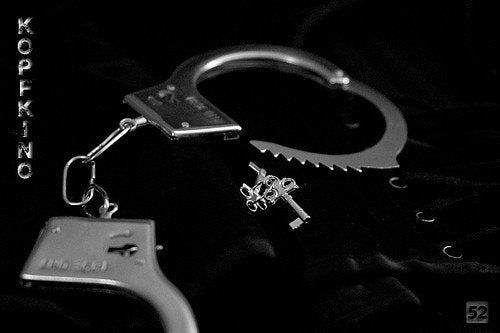 Legislation signed Monday will require juvenile court judges to review additional factors before issuing sentences in Illinois, in the hopes sending fewer young people to state prison.
Signed by Governor Pat Quinn, HB 83 amends the Illinois Juvenile Court Act by directing judges to review several additional factors, like a youth's mental health and educational needs, before determining whether secure confinement is necessary, Illinois Models for Change reports in a news release. The law will go into effect on January 1, 2012 and advocates for correctional treatment in a youth's community whenever possible. It does not constrain the ability of judges to commit youth to the Illinois Department of Justice when necessary to protect public safety.
"Removing children from their homes and committing them to the custody of the Department of Juvenile Justice is a serious decision with far-reaching ramifications, which is why it is critical that our justice system better examine other alternatives," said Rep. Karen D. Yarbrough, D-Maywood, who was the chief sponsor of the bill, according to the news release. "The way we address and punish delinquent minors has a lasting effect on the life of the child, and extends into adulthood. If we can make it easier for them to better their lives and avoid creating a lifelong criminal, we should exhaust every other alternative before confinement."
The law arms judges with a standardized assessment tool to evaluate behavioral traits in conjunction with a juvenile's criminal record, physical, mental and emotional health, and educational background (including an assessment of any learning disabilities), among other factors. It also calls for a strict examination of DJJ services beyond incarceration that could better meet the individualized needs of the youth.
The Juvenile Justice Initiative, a statewide advocacy coalition that backed the legislation, posits that the new law will save tax dollars and possibly the futures of Illinois' troubled youth.
"This change maximizes limited juvenile justice dollars," said Elizabeth Clarke, President of the initiative, according to the news release. "It ensures costly juvenile prisons are utilized only as a last resort by requiring juvenile courts to review all available alternatives to incarceration. In addition, by mandating that juvenile courts make all reasonable efforts to keep youth at home, it will help Illinois access federal funding for treatment for youth in the justice system."
A long-term MacArthur study called Pathways that informed the legislation found that in a group of more than 1,300 juvenile offenders, institutional placement appears to have no advantage over probation in reducing rates of re-arrest or self-reported offending.
"Not only is incarceration expensive – it doesn't work," said Sen. Annazette Collins, D-Chicago, who was chief sponsor of HB 83 in the Senate. "Community programs that follow nationally recognized best practices and focus on improving family and educational functioning have far better success at turning youth away from delinquency and keeping them involved in productive activities. Thus, we hope this change will remind juvenile courts to review all available options and exhaust every possible alternative prior to giving up on the youth."
Popular in the Community