It's been a big week for Kanye West. First, the rapper made waves after a concert in London on Saturday, when he went on one of his well-known rants, slamming everything and everyone from the Grammys to Justin Timberlake to "business people" to President Barack Obama. Now, Kanye is using his concert stage - this time in Paris - to make an entirely different kind of announcement.
"I'm working on my new s--t," Kanye told the crowd, adding that he'll be back in "a couple months." Kanye grinned as he spoke about the new material -- take a look in the video above.
West released his last solo album, "My Beautiful Dark Twisted Fantasy," in 2010. The album was followed up by 2011's "Watch the Throne" with Jay-Z, and G.O.O.D. Music's "Cruel Summer" in 2012. Rumors swirled for months regarding the possibility of a "Cruel Winter" album from G.O.O.D. Music, but they have since been shot down.
Earlier this month, a screenshot was posted of what looked to be the tracklisting for Kanye's 2013 album. Called "Rich Black American," the album featured collaborations with Frank Ocean, Pusha T, Beyonce, and Florence Welch.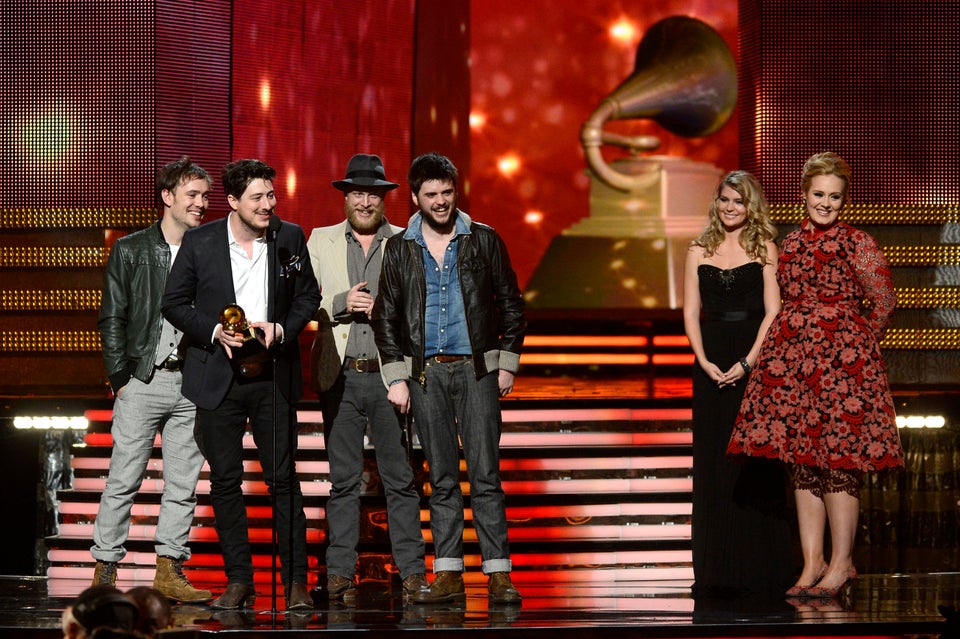 Grammy Awards 2013
Popular in the Community