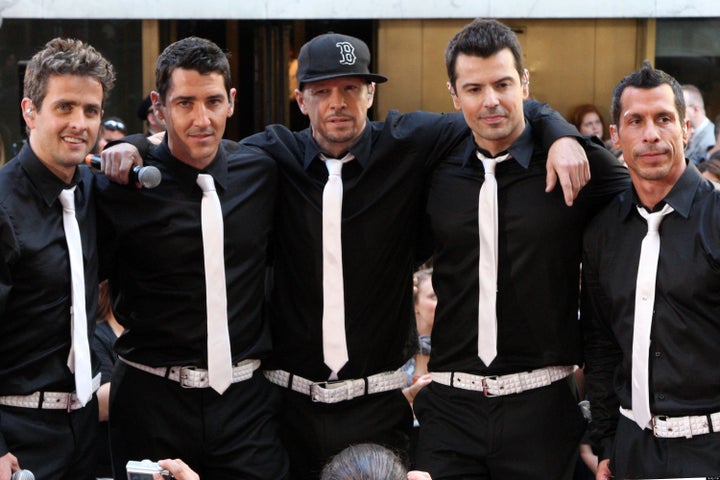 It's hard to believe, but the New Kids On The Block sold out two cruise trips for Carnival in 2009 and 2010. So the cruise line is giving them another shot at repeating their luck in 2011, according to USA Today.
The 80's pop group will hit the high-seas for a four-night "NKOTB Cruise 2011" to set sail May 12, 2011. Tickets go on sale on August 13th at 3pm EST.
The cruise will happen on Carnival's Destiny, a 2,642 passenger ship. This trip will last one day longer than previous trips and will leave from Miami heading to Nassau and Half Moon Cay, a private Bahamian island.
NKOTB used the 2009 trip, which sold out quickly, to kick of their reunion tour. It was such a hot ticket that the day the cruise went on sale, the site's server crashed.
More info will soon become available at nkotb.com.
Related